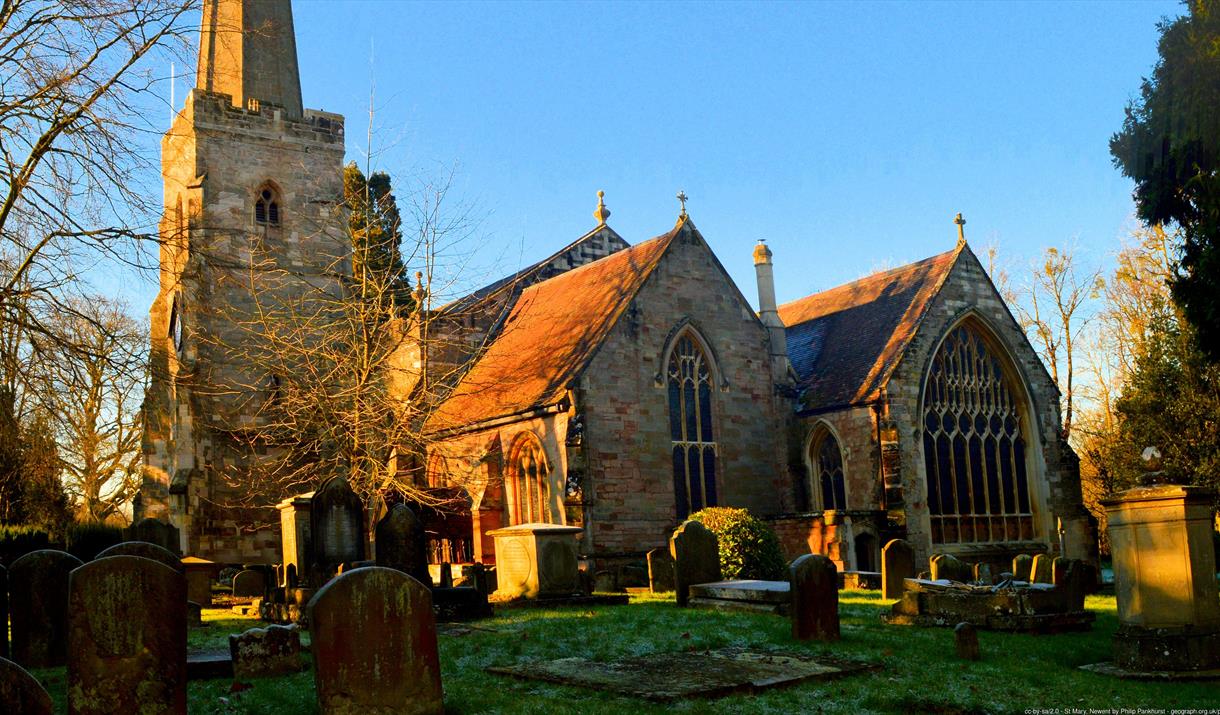 About Us
St Mary's church holds a very interesting past. The churchyard site was an ancient burial ground going back to Anglo-Saxon times, confirmed by the discovery of a buried Celtic cross, dating back to approximately 750AD, which now sits proudly in the entrance porch.
By 1080 Benedictine monks from St Mary's Abbey, at Cormeilles, in Normandy, had arrived, establishing the first Norman church on site (part of the building we see today) and Newent was recorded in the Domesday Book.
The church was enlarged in 1260 and 1361 with the 65 ft. tower being added soon after. Not satisfied with the height, an 88 ft. steeple was also added. 300 years later a severe storm blew the spire over and it crashed to the ground.
Because of continued weather erosion the spire has had to be rebuilt several times since. In 1674 a heavy fall of snow resulted in the church roof also collapsing. Newent carpenter Edward Taylor, an understudy of Sir Christopher Wren, rebuilt it without the original centre pillars allowing Canon Wood to add the large wooden ceiling that you see today. The craftsmanship shouldn't be underestimated as it still holds the record for being the largest unsupported wooden ceiling in the country!
The church also lays claim to having a church organ which is truly unique. Built by local craftsman Thomas Warne in 1737 it was credited as being "Sweet and compleat, and thought to be as good as any of that kind". Quite an achievement considering he had no training, instruction or direction and it was the first one he'd ever built.
Book Tickets