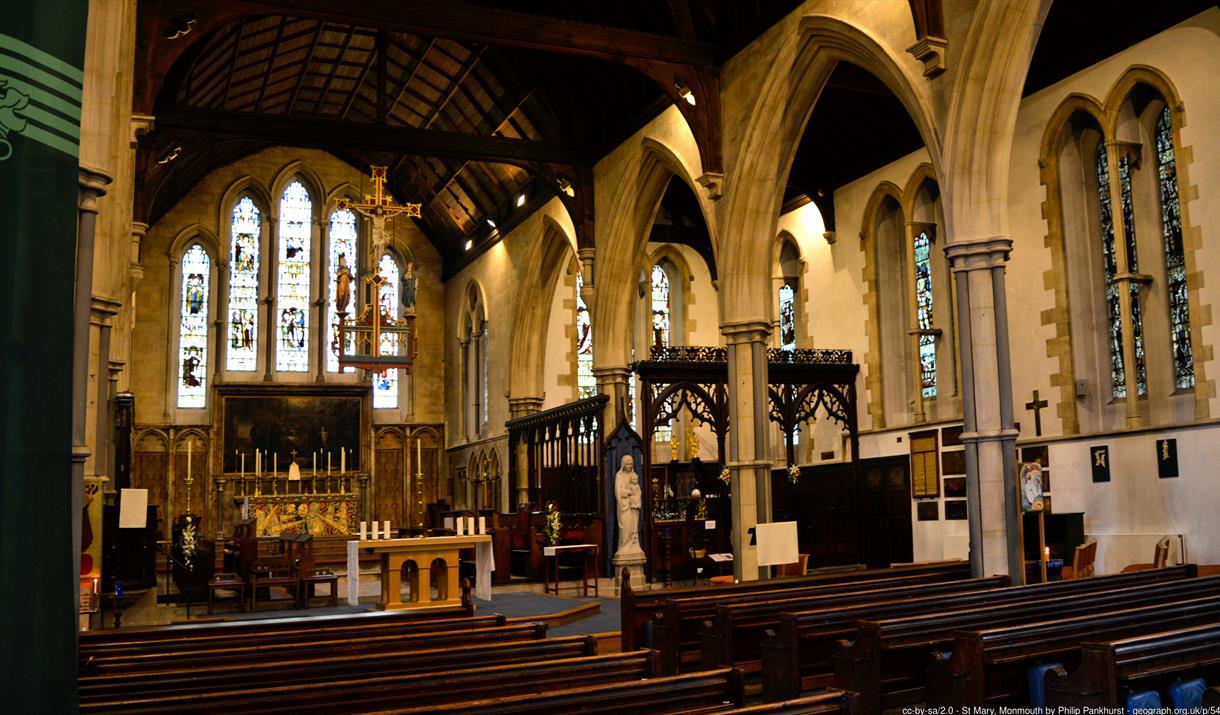 About Us
The church is by far the tallest building in Monmouth, with the gilded cockerel weather vane some 205 feet above the ground. The spire also has a gilded clock. The interior dates from 1882 and was designed to accommodate 1,000 people. There are two chapels, but these are later additions. The interior stained glass is mainly by Charles Eamer Kempe, of the 1880s. The "Four Rivers of Paradise" window is particularly fine. The church contains several notable memorials, including one to Philip Fisher, architect of the Shire Hall, and Philip Meakins Hardwick, responsible for the monuments on The Kymin.
The walls of the South aisle display sets of rare medieval tiles. Many were made in Malvern, but recent excavation on Monk Street has uncovered the kiln in which a number of the earlier examples were fired locally. One of the tiles shows a swan in chains, the badge of Mary de Bohun, the mother of Henry V who was born in the nearby castle, and another shows the arms of Westminster Abbey.
The fine pipe organ is situated to the left of the chancel and has been recently renovated. The church now hosts a series of organ recitals throughout the summer. The font is of carved Portland stone and green Genoa marble and was installed in the present position in 1982.
Book Tickets