About Us
Woorgreens is a nature reserve and lake in the heart of the Forest of Dean which is home to a wide range of plants and animals, many miles of footpaths and open forest views.
In the spring and summer it's a great place to spot dragonflies and damselflies or look for reptiles. Bird life is abundant, both on the lake and the surrounding heathland and woodland edges - listen out for the sound of the cuckoo, look for shy crossbills in the woodland edges, or look for hobbies chasing dragonflies over the lake.
Developed from open-cast mine workings, Woorgreens is now a selection of marsh, lake and heath habitats. It is home to many types of rare and unusual wildlife.
Exmoor ponies, English longhorn cattle and Highland cattle have been introduced here in the past. Deer and boar are seen and the area is a haven for all wildlife.
The ponds and ditches provide shelter, hunting and breeding sites for many species of damselfly and dragonfly as well as the rare great crested newt. The areas of heathland are a threatened habitat which once covered large areas of the Forest of Dean. They are characterised by their poor acidic soils and dominated with ling, bell heather and gorse, which is turn provides homes for common lizards, slow worms, grass snakes and adders. Birds such as stonechats, meadow pipits and cuckoos can be seen and heard on the open heath with siskins, redpolls and crossbills keeping to the woodland edge. Fungi such as yellow brain fungus can be found on the dead branches of gorse and bay boletes are found under the pine trees.
From Linear Park in the east to Beechenhurst to the west the area covers many miles of forest, heath and wetland and is an excellent place to walk, wildlife spot and watch the sunset from.
Find out more about the wildlife, birdlife and flora of the Forest of Dean.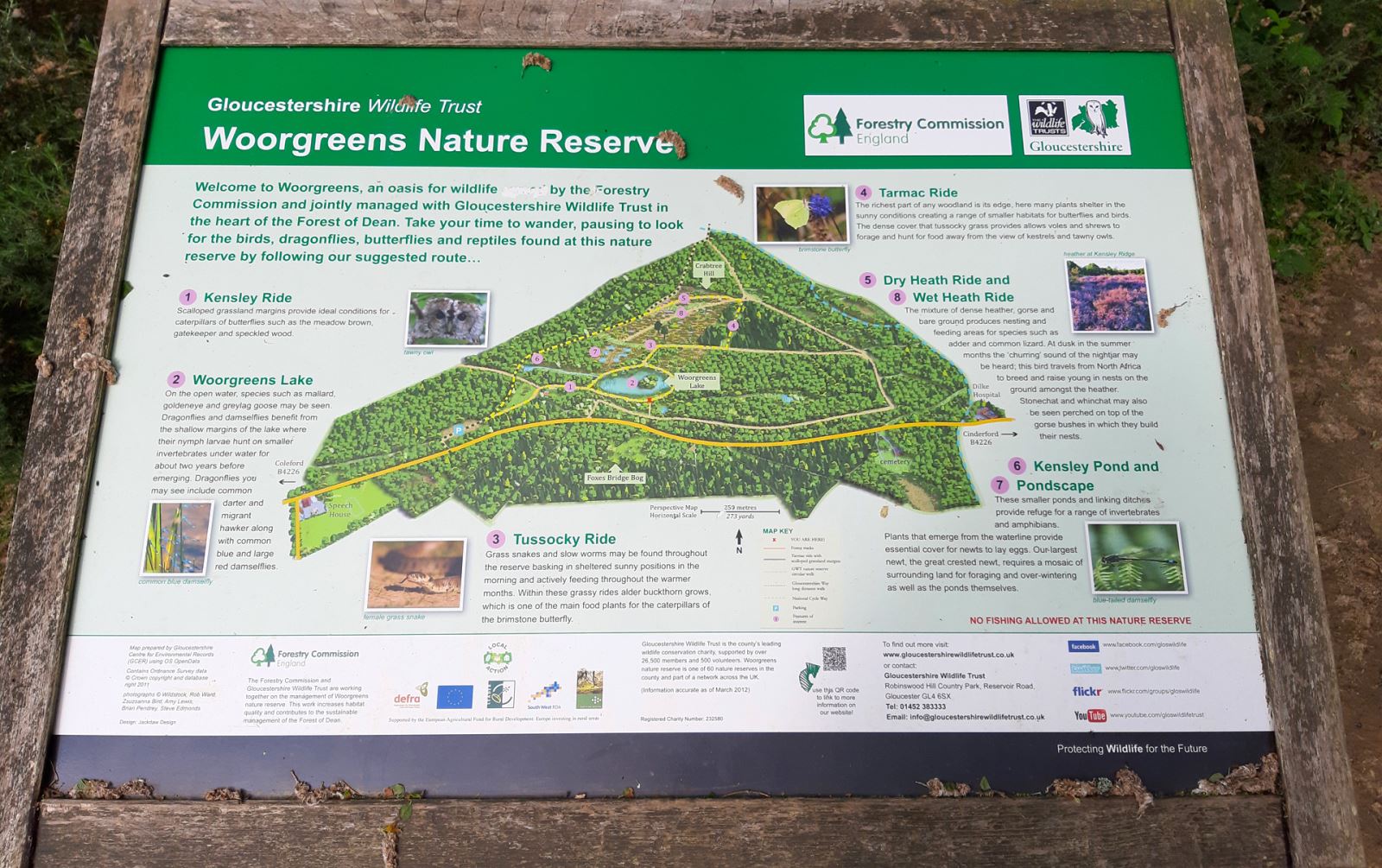 Book Tickets