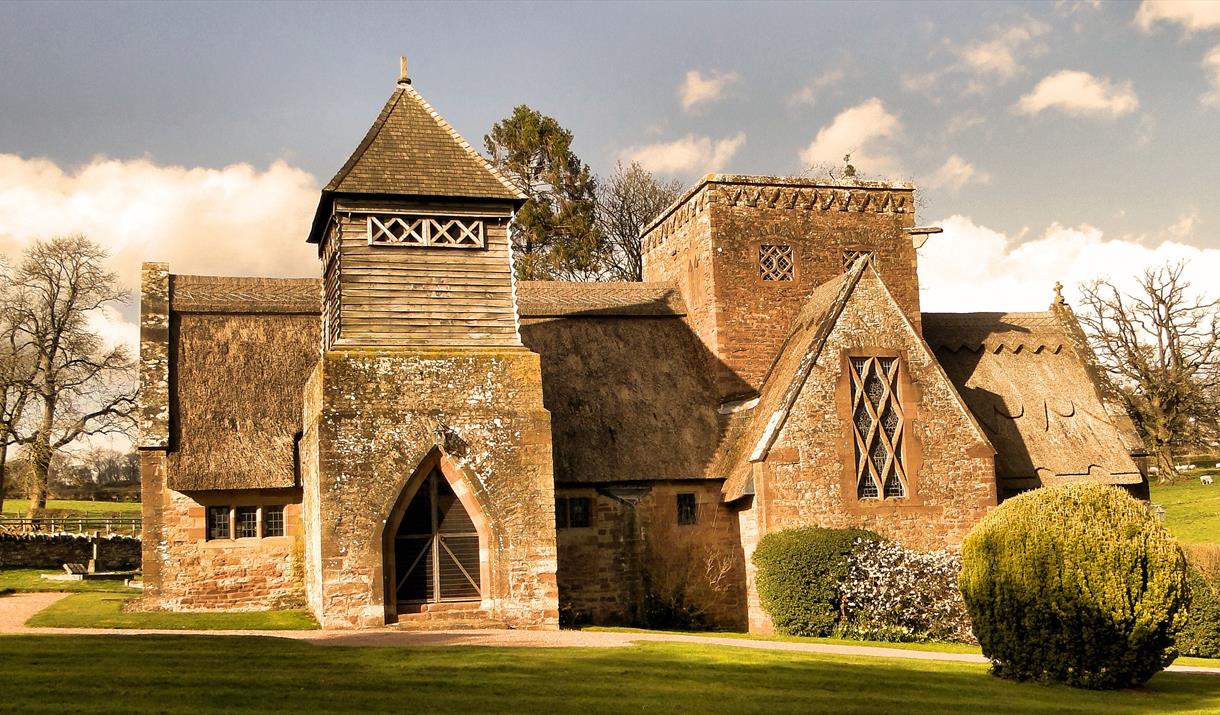 About Us
This beautiful church lies in the village of Brockhampton, near Ross-on-Wye, in Herefordshire. It is widely recognised as one of the most important Arts & Crafts buildings of the early 20th century and was described by the architectural historian Nikolaus Pevsner as "one of the most impressive and convincing churches of its date in any country".
The grade 1 listed building was completed in 1902 having been commissioned by Alice Foster, an American living at nearby Brockhampton Court, as a memorial to her parents. Her architect was William Lethaby, a leading light in the Central School of Arts and Crafts and he employed mainly local craftsmen for the work. With its thatched roof, it gives the impression of a traditioal design but it used many contempory techniques including the use of cast concrete.
The tapestries either side of the altar were designed by Edward Burne-Jones, and made at the William Morris workshop.
If you love churches, make sure you visit Brockhampton.
Book Tickets