Discover Dean Wye
From ancient forests...
Where England meets Wales, separated by the meandering River Wye, you'll discover a place of timeless beauty and untamed nature. Pause for a moment at one of our many breathtaking viewpoints, walk or cycle our miles of off-road paths, explore our iconic ruins and unique attractions or sample our bountiful artisan produce.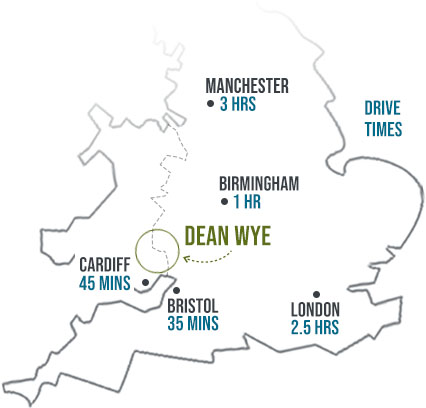 ...to wild rivers
This is a place where you can recharge your batteries, get off the beaten track and escape the everyday. This is a place where children can run free, where there is space to roam and plenty of adventures to be had. Find your freedom in the Forest of Dean and Wye Valley.