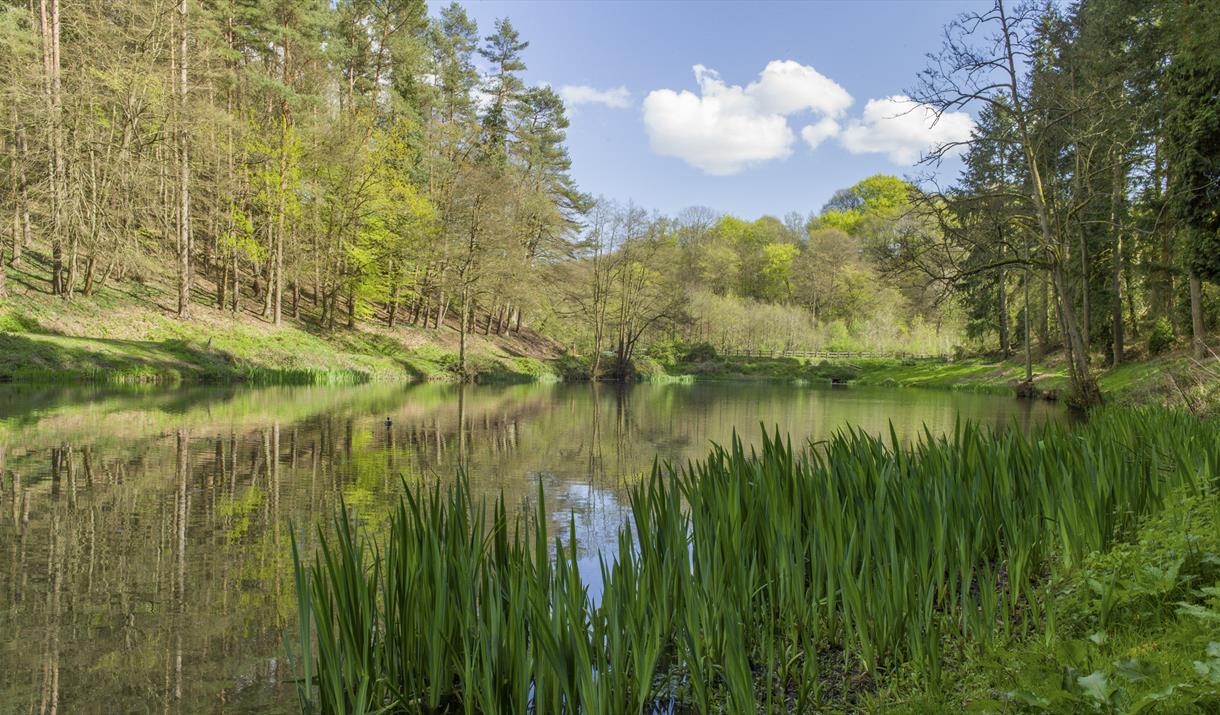 About Us
Surrounded by impressive Douglas fir trees as well as mature woodland, with a range of flora and fauna including bluebells in spring, Soudley Ponds has a range of surfaced pond-side paths or for those wanting more of a challenge, a steep walk up the ridge will be rewarded with beautiful views over the River Severn.
The ponds are a haven for wildlife: Dragonflies are often seen skitting across the water, there are squirrels, many birds including the occasional kingfisher, deer including muntjac, fallow and roe and boar.
The circular path around the ponds is suitable for the less able and wheelchair users. A steep walk up the ridge takes you to the Blaize Bailey viewpoint overlooking the River Severn.
The ponds are opposite the Dean Heritage Centre and on the edge of the village of Soudley.
---
The images on this page are credited to Steve Gaskin who retains the copyright.
Book Tickets