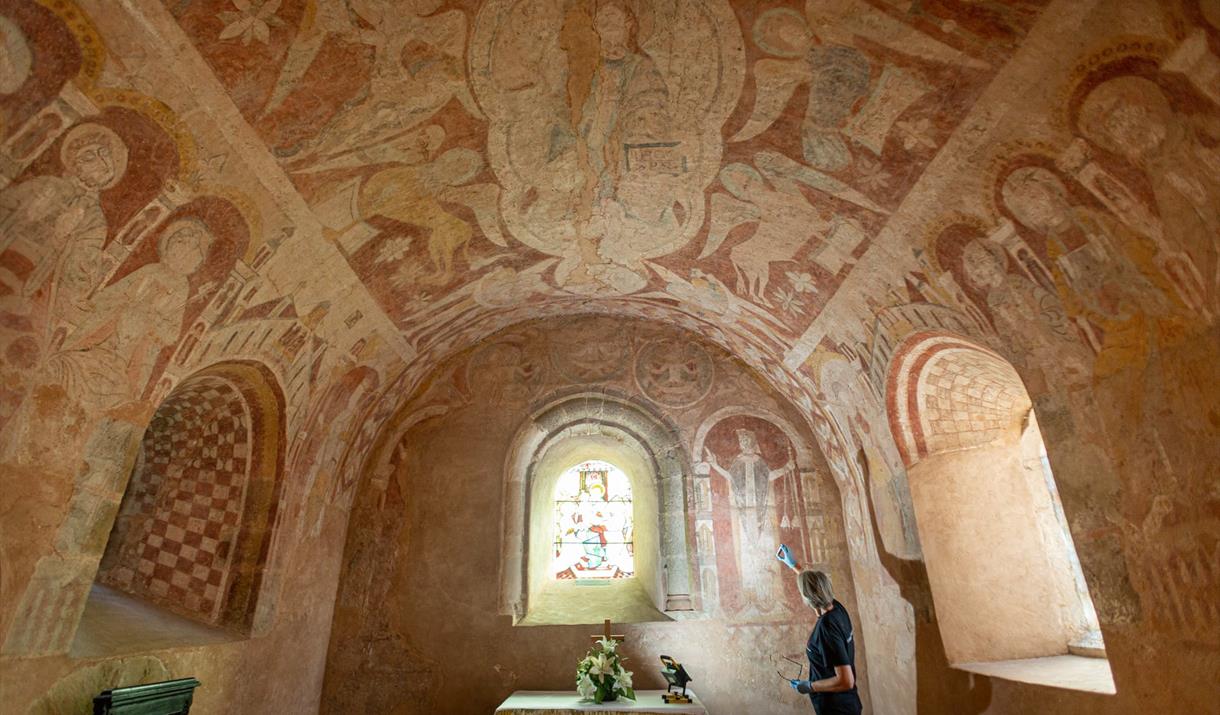 About Us
St Mary's Church is Norman in origin, believed to have been built between 1095 and 1100, by Hugh de Lacy, son of a Norman baron, Walter de Lacy, of Lassy in Normandy, and on the site of an older Saxon Church.
The church dates from the late 11th or early 12th century and was Kempley's parish church until the village moved to higher ground, where a new church was built. Inside the church are some very fine 12th century murals.
St Mary's contains some early mediaeval frescoes which are often considered to be the finest in Britain. The exterior is beautifully simple, except for a timber-framed porch. Though this is attractive, it obscures a Norman tympanum (the semi-circular bit above the door, decorated with carvings).
The Kempley Tardis website is a project which documents the narrative heritage of the two landmark churches that lie within the parish. Its objective is to motivate web-users to visit the area with an informed appreciation of the village, its environment and its heritage.
Book Tickets