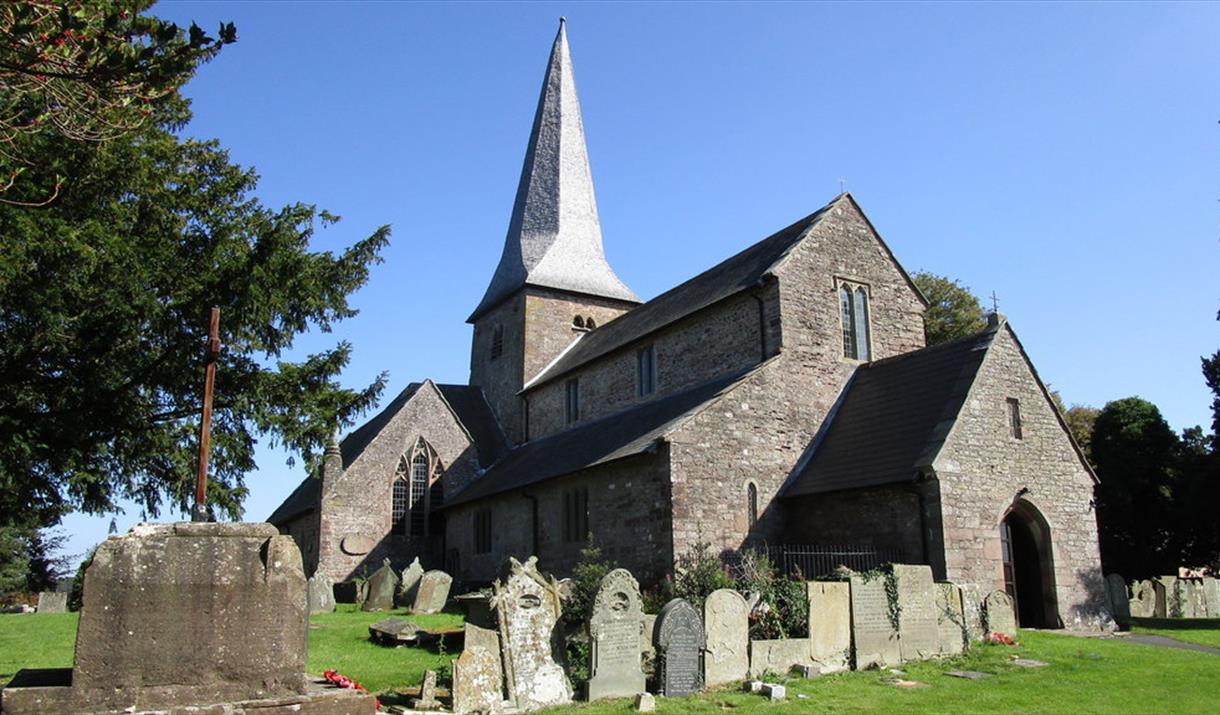 About Us
Llantilio Crossenny is thought to be a corruption of 'St Teilio's at Iddon's Cross'. Recently the County Council have put up a bilingual sign calling the village Llandeilo Gresynni. The Welsh helpline confirms that the name is correct but cannot say what it means!
St Teilo was bishop of Llandaff and died in 580 A.D. and is buried there.
There was probably a long low typical timber church here in the 6th century.
The earliest relic is the 12th century Norman font.
The tower is 13th century early English and the chancel 14th century. The nave is late 14th century. In1708-9 the four great timbers in the tower made from one tree 60feet high supported a ring of six bells and the spire. The ring increased to eight bells in 1978-9
A staircase leads to the strange door which once gave access to the rood screen which was lost in the reformation
The church is large for such a small village because mediaeval bishops used it as a cathedral as they visited their manors in the district to collect tythes.
The Cil Llwch chapel on the left of the chancel is dated by the hair style of the two heads on its east wall to 1307-27. The Green Man is a pagan fertility symbol often seen in churches.
The main road originally came up to the church. There are two theories as to where it went from there. One is that it turned sharp left following Offa's Dyke path to the present main road on the corner of which was the original Hostry Inn in 1459 and opposite Hen Cwrt, the alleged home of Shakespeare's Fluellen. The other more likely theory is that it continued over the new graveyard and joined the main road much further on. There are no graves on this route as the ground, possibly the old road surface, is too hard to dig. However, it is a very steep drop past the old cellars of Llantilio Court. There is a newer road past the vicarage and the present by pass is relatively modern..
There was a brewery in the village and a post office.
The large flat mound next to the church contained Llantilio Court or Great House, which was probably built from the remains of Hen Cwrt in about 1459. It was a fine Georgian house with terraced gardens in 1775 and was sold to a Mr Jackson in 1873. It was demolished in 1930 but there are still remains of the cellars.
The annual Llantilio Crossenny Festival of Music and Drama celebrated its 44th anniversary in 2006. The programme includes a lecture, Opera, Ballet, Orchestral concert and a programme devised by Raglan and Cross Ash schools. It takes place each May.
Book Tickets