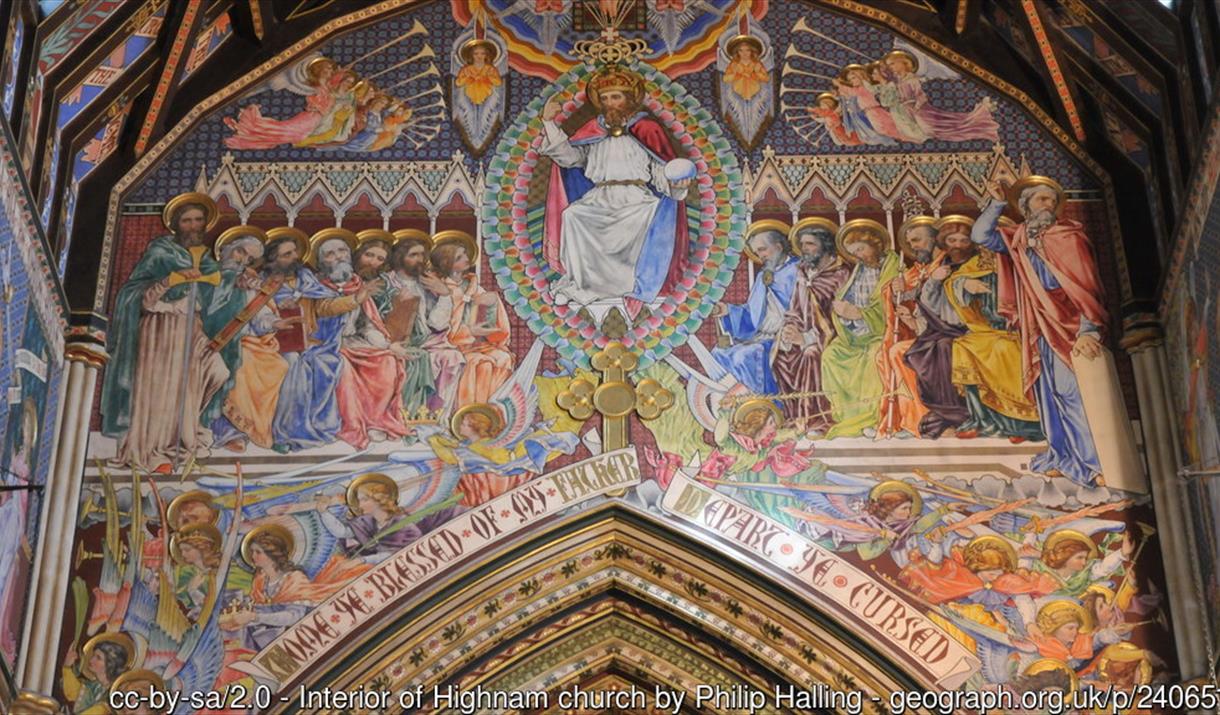 About Us
The church of the Holy Innocents, Highnam was constructed between 1849 and 1851 at the request of Thomas Gambier Parry in memory of his first wife and those of his children who died at an early age. The church was built in a Gothic style and designed by Henry Woodyer.
Gambier-Parry adorned the whole of the chancel, including the roof, and much of the nave with frescoes using a new "spirit fresco" method he adapted from his study of Italian fresco painters. Referencing England, the church has been described by John Betjeman as "The most complete Victorian Church in this country". In Simon Jenkin's book England's Thousand Best Churches, Holy Innocents was rated as #4.
A major restoration of the church and frescoes was brought to completion in 1994. The grade I listed church forms an ensemble with its listed Church Lodge, Rectory, Memorial Hall and Old Schoolhouse on the edge of the park of Highnam Court.
Nearby you'll find RSPB Highnam Woods Nature Reserve.
Book Tickets