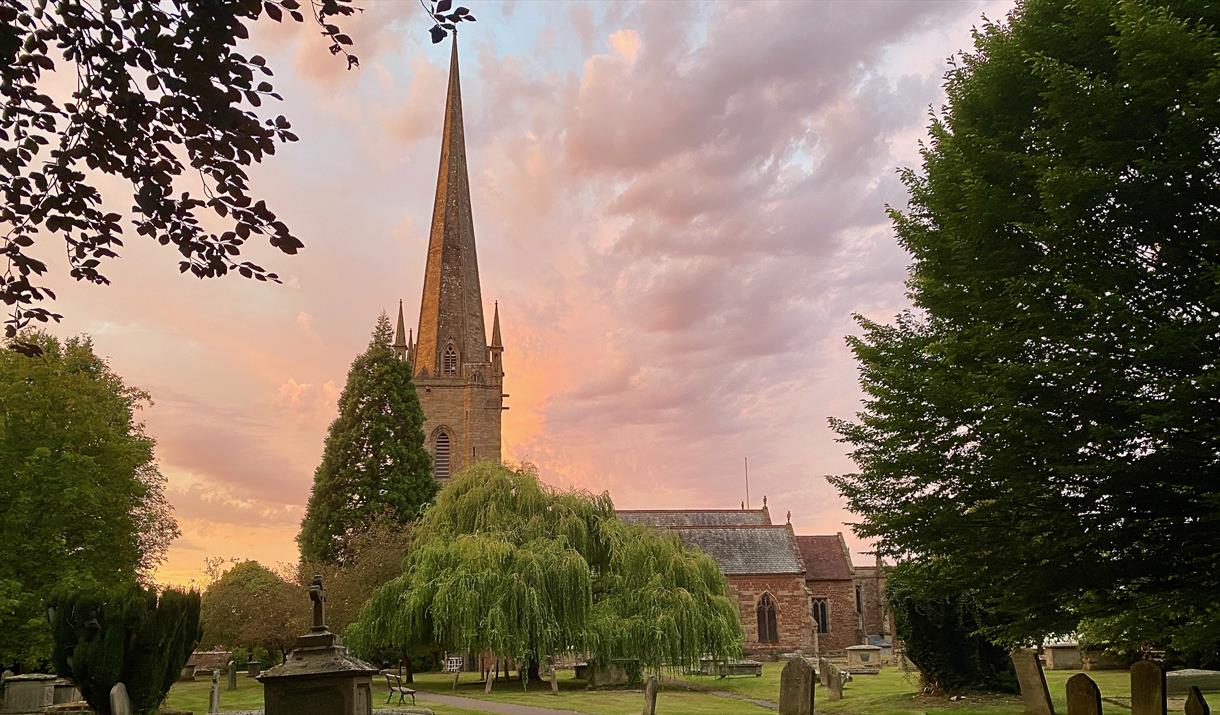 About Us
It has been the centre of Christian worship in the town for over 700 years and is central to a large group of parishes in the area. It was originally founded by Robert de Betun, Bishop of Hereford, in the 13th century. The church, in its current form, was dedicated in 1316. There is evidence that suggests that there was a Saxon and Norman church there before the current one was built.
The Chapel within the church, currently called the Markye Chapel, has undergone a number of name changes over time in commemoration of various Ross-on-Wye families. During the 17th century, Philip Markye gave an almshouse in Edde Cross Street but this has since been removed but the family name is commemorated. The Chapel has undergone restoration and is currently used for meditative prayer and weekday services. The Chapel commemorates the armed services associated with Ross in World War I and their regimental badges are on it's screen.
In the churchyard is the Plague Cross that was erected to mark the graves where the three hundred or so townsfolk who were buried by night and without coffins during a savage outbreak of the plague in 1637.
Book Tickets