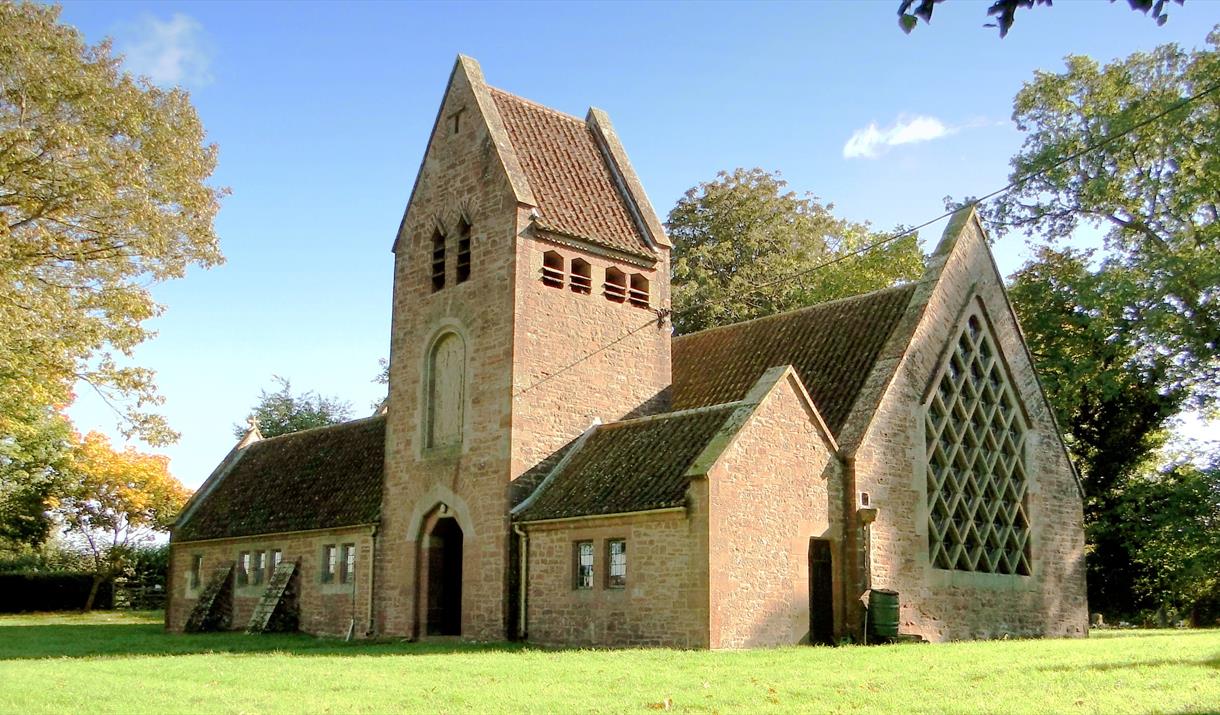 About Us
Church of St. Edward the Confessor, Kempley, 1904 - architecturally interesting as designed and constructed by local craftspeople.
The church of St. Edwards was planned by the Lord of the Manor and major landowner, the 7th earl of Beauchamp, because the old parish church of St. Mary's was too far away from the main centres of population at Kempley Green and Fishpool, and also the site of St. Mary's was liable to flooding. In 1902 the foundations were laid. In 1903 Randall Wells. clerk of works at Brockhampton was called in and the church was built by direct labour under his supervision. R. James a local builder was the foreman. The walls of the church and the lynchgate are in Forest of Dean red sandstone. Originally the church and the lynchgate were both roofed in local stone tiles but the church has had to be reroofed with pantiles.
The church has three sculpted stone reliefs designed by Randall Wells, above the entrance, Christ by Wells and a local carpenter. Within the porch, Virgin and Child, and on the East wall, the Crucifixion, both by Walter James, a local carpenter.
The Kempley Tardis website is project which documents the narrative heritage of the two landmark churches that lie within the parish. It's objective is to motivate web-users to visit the area with an informed appreciation of the village, its environment and its heritage. You can find out more about the project and download all the daffodil and poet walks.
Book Tickets