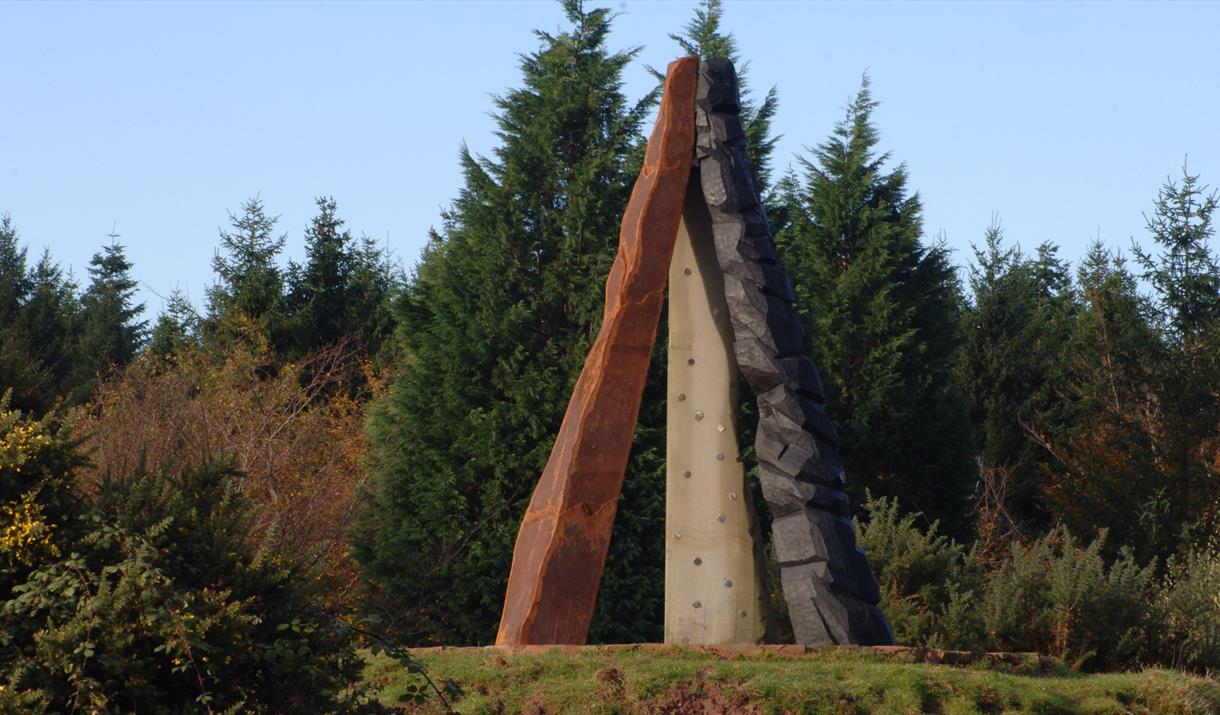 About Us
Formerly the site of the New Fancy coal mine, the old spoil heap now provides spectacular views across the Forest with a raised viewing area. It is an ideal place to watch birds of prey soaring above the woodland. Forestry England manages the Forest of Dean as a home for goshawks, by looking after the woodland habitat in which they hunt and nest. The viewpoint offers the chance to see these large birds of prey in action. In winter, you can see females performing rollercoaster 'sky dance' display flights over the forest.
There are footpaths all around including to Mallards Pike with its beautiful lake to the east and Speech House Woods and lake to the north. Deer and boar are often seen in the woods too - fallow deer may be spotted in the woodlands below the viewpoint, and adders and grass snakes can occasionally be found sunning themselves on the sides of the spoil heap.
A Geomap was installed in 2008, this unique sculpture was created by David Yeates of Simply Stone. Each layer of rock shown on the Geomap is made from the actual rock it represents, taken from local quarries. Overlain on the map is the industrial history, demonstrating the link between the underlying geology and the great quarrying and mining industries of the past. In combining the two, it demonstrates the close relationship between them. It shows the location of 102 collieries, 35 iron mines and 49 stone quarries, as well as the main railway lines and three long-lived tramroads that were so important for the expansion of these industries in the nineteenth century.
The project was commissioned by the Forest of Dean Local History Society. The society also produced three industrial heritage Mines Trails leaflets, one of which leaves from New Fancy Viewpoint. Each walk is relatively easy and wherever possible follows good forest tracks and can be completed in two to three hours. The New Fancy Trail starts at the New Fancy car park and covers 9 mines including Wellington, Howbeach, Moseley Green, New Engine and Parkend. Visit the history society to website to download these leaflets www.forestofdeanhistory.org.uk.
There is easy access to the cycleways from here and this is an ideal spot to explore a lovely part of the Forest of Dean.
Find out more about the Geomap here.
Book Tickets
Opening Times
* Open every day except Christmas Day. The site opens at 8:00am every day and the closing times are as follows:
- November to February - 5:00pm
- March - 6:30pm
- April - 8:00pm
- May to August - 9:00pm
- September - 7:30pm
- October - 6:30pm