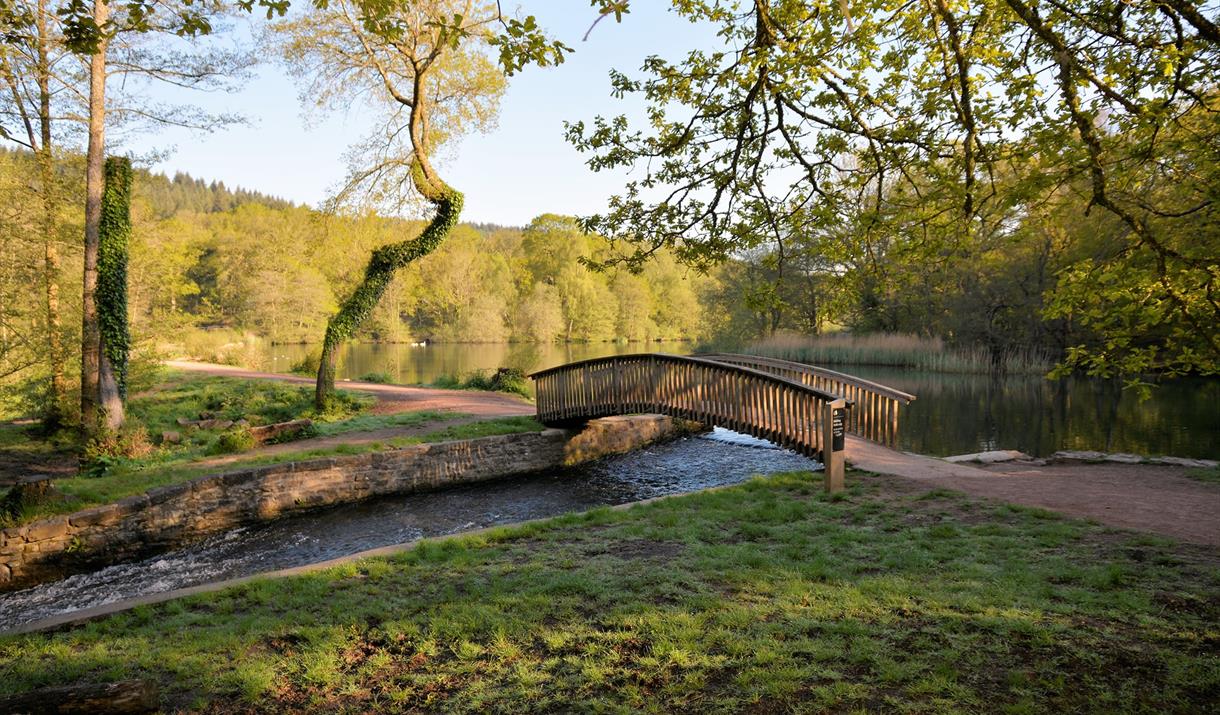 About Us
Cannop Ponds, managed by Forestry England, is a popular picnic site in the heart of the Forest of Dean. It offers a large flat grassed area close to the car park and next to the ponds.
The ponds themselves are picturesque and are home to lots of wildlife including Mandarin ducks, swans and dragonflies. The top pond is a wildlife trust nature reserve. The lower two ponds are fished by Yorkley Angling club.
The family cycle trail passes by the car park and picnic area. There are circular walks around the ponds and woodland paths all around. Walk 9 of our 12 Easy Walks includes 2 short sections.
A catering unit operates here during most weekends and school holidays (weather permitting) selling a variety of hot drinks, cakes and burgers. There are no toilets.
Across the road from Cannop Ponds on the Speech House Road is Beechenhurst.
Parking Charges (all year)
Up to 2 hours £2.00

Up to 4 hours £4.00

All day £5.00

Minibuses/motorhomes - £8.00

Not suitable for coaches
Book Tickets
Opening Times
* Open every day except Christmas Day. The site opens at 8:00am every day and the closing times are as follows:
- November to February - 5:00pm
- March - 6:30pm
- April - 8:00pm
- May to August - 9:00pm
- September - 7:30pm
- October - 6:30pm