Exploring this picturesque paradise doesn't have to break the bank. In this blog, we'll guide you through a treasure trove of pocket-friendly activities that let you fully experience for yourself in the beauty of the Forest of Dean and Wye Valley without putting a dent in your wallet. From leisurely strolls along scenic trails to discovering hidden gems, we've got you covered. So grab your walking shoes, a sense of curiosity, and let's embark on a budget-friendly journey through this captivating region. Nature's wonders await, and they're more accessible than you might think!
---
Stay
From cosy inns that exude charm to camping beneath the stars, we've uncovered the perfect bases for your woodland and river escapades. So, let's dive into the array of pocket-friendly stay options, and experience the wonders of this land but do so in comfort, style, and financial ease.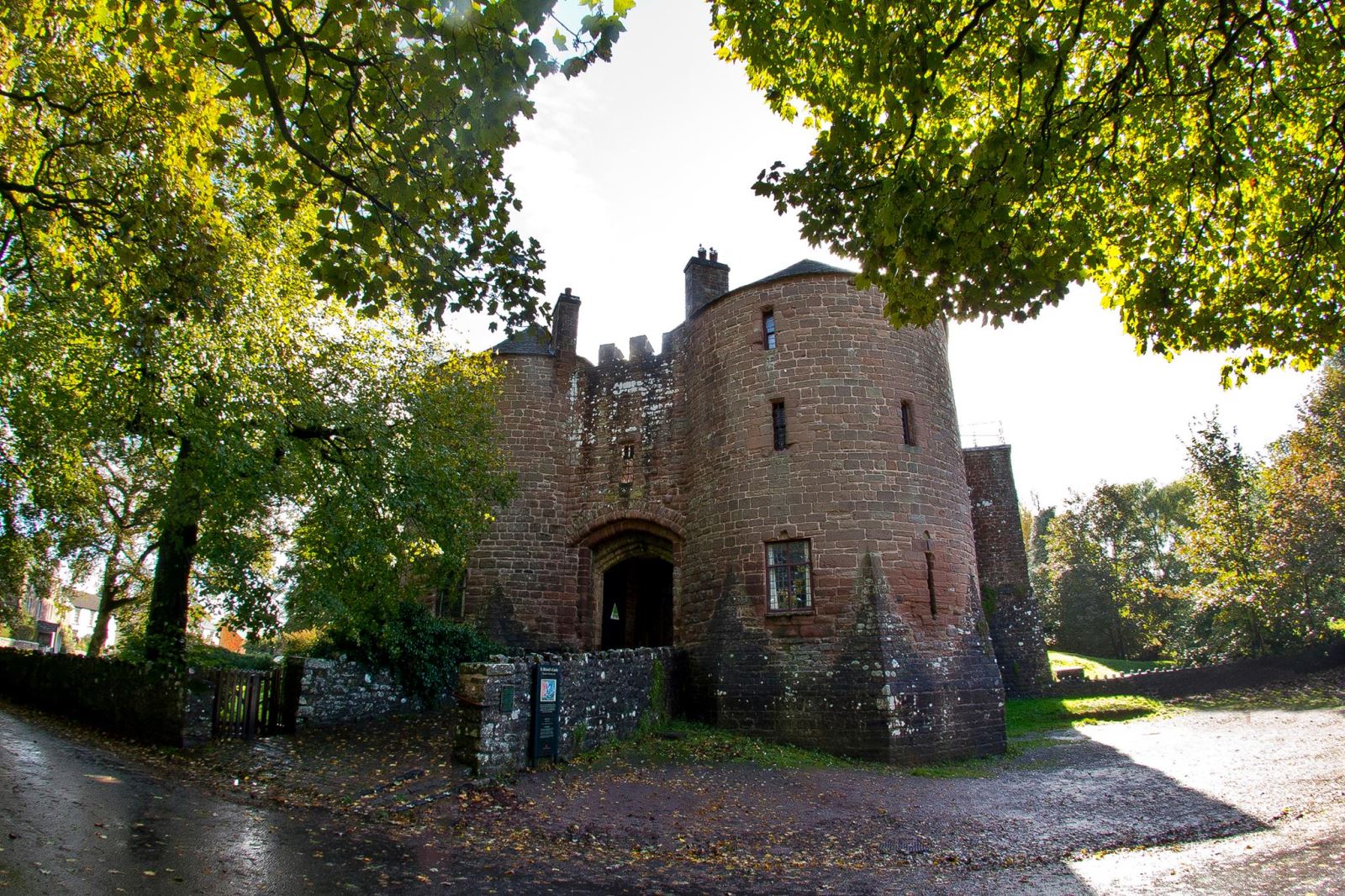 YHA St Briavels & Wye Valley: Stay in a Norman Castle you say! Yep absolutely the YHA St Briavels Castle youth hostel, offers affordable accommodation options and the chance to meet fellow adventurers all against the incredible backdrop of the castle. The YHA St Briavels and YHA Wye Valley sites are perfect bases for exploring the surrounding natural beauty.

---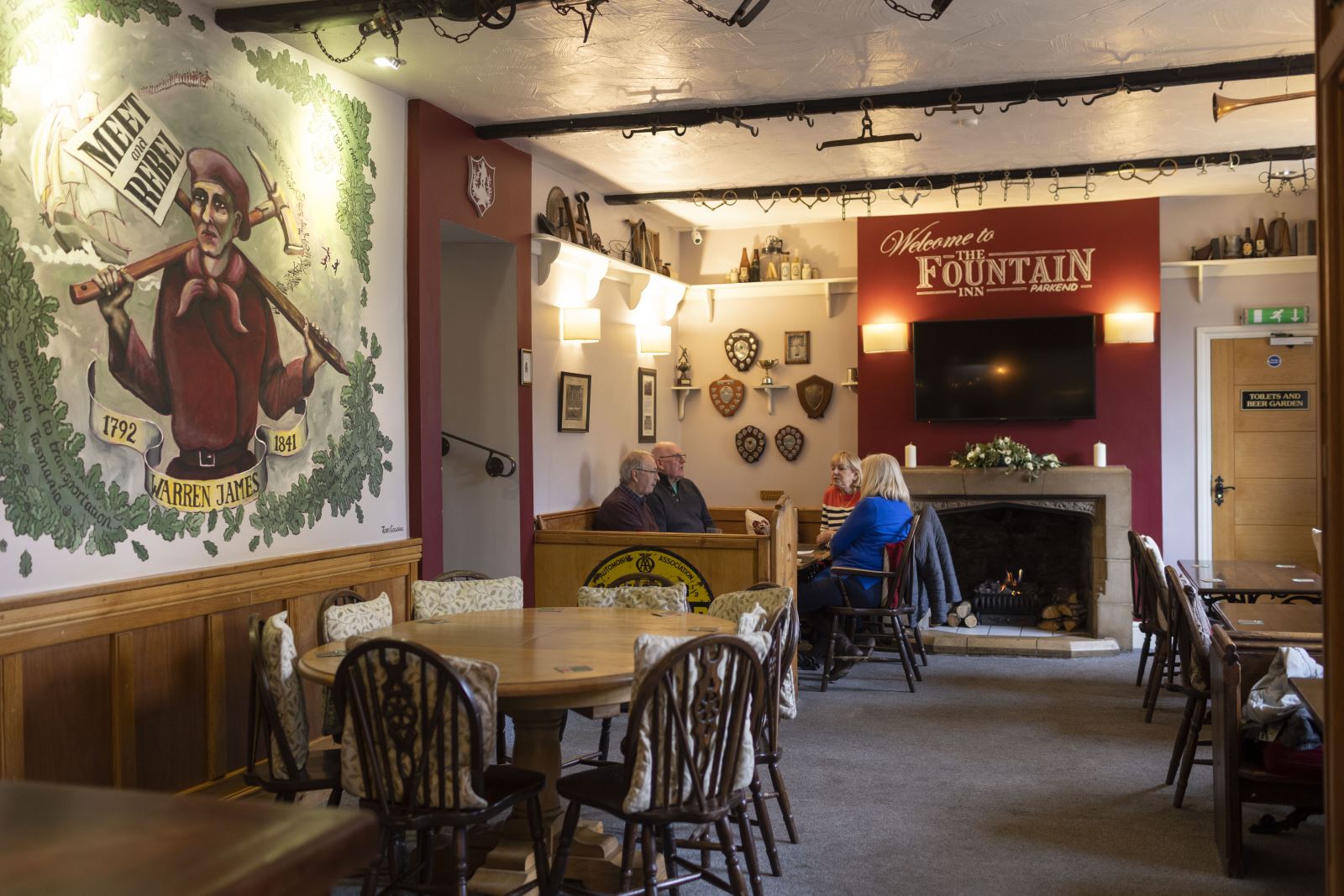 The Fountain Inn: For a cozy and budget-friendly stay, The Fountain Inn is an excellent choice. Enjoy the comfort of a traditional inn with great food while being within easy reach of the forest's attractions.


---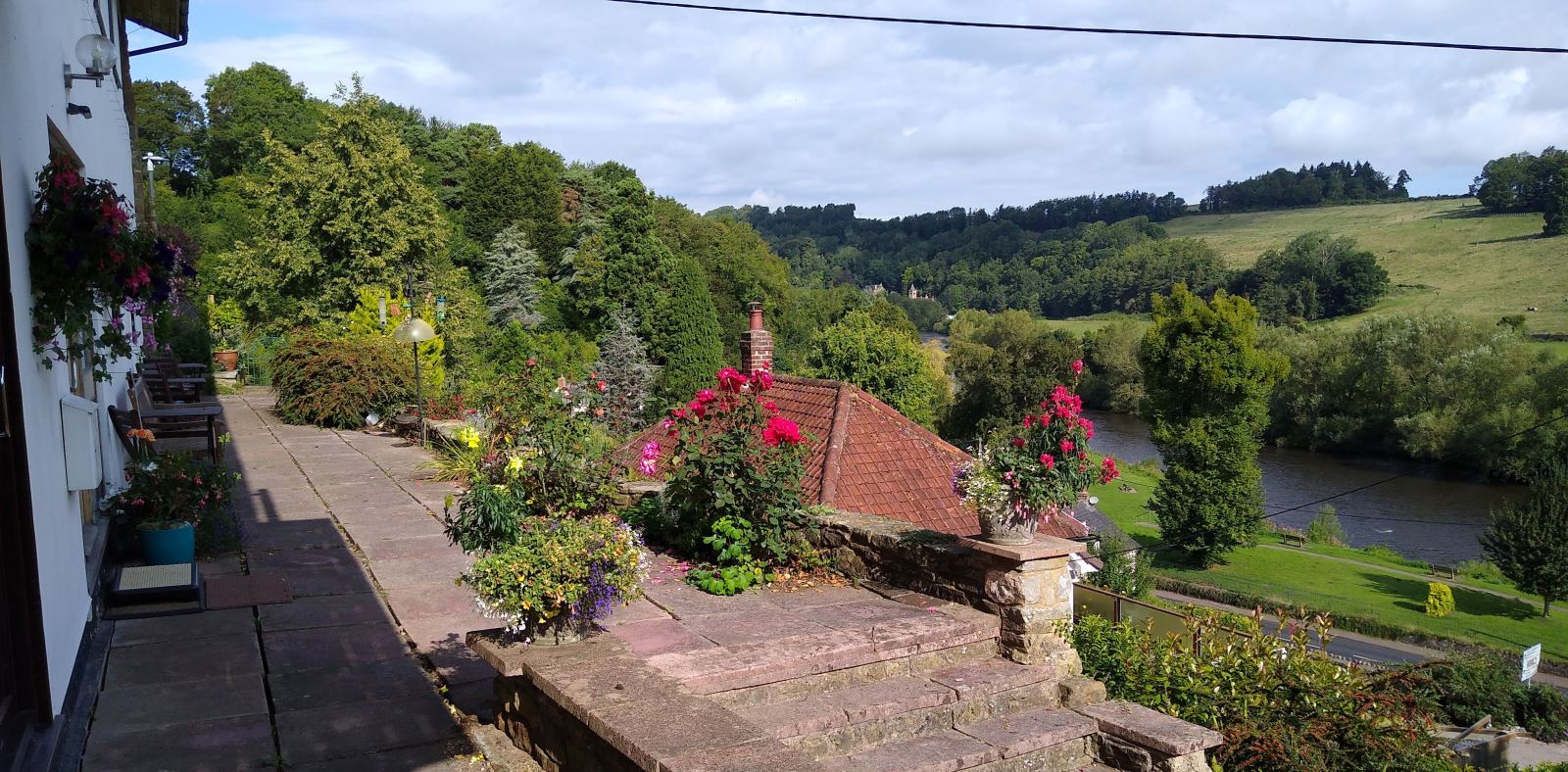 Belvedere House B&B: Experience warm hospitality at the Belvedere House B&B, where you can unwind after a day of forest exploration. A comfortable stay that won't stretch your budget.


---

Mount Annexe Nestled within an acre of stunning, serene gardens, and with direct access to the inviting woodland just opposite, Mount Annexe offers a haven of tranquility. Here, amidst the lush greenery and surrounded by an abundance of walks and cycle trails, you'll find the ideal rural retreat for a relaxing and peaceful break.


---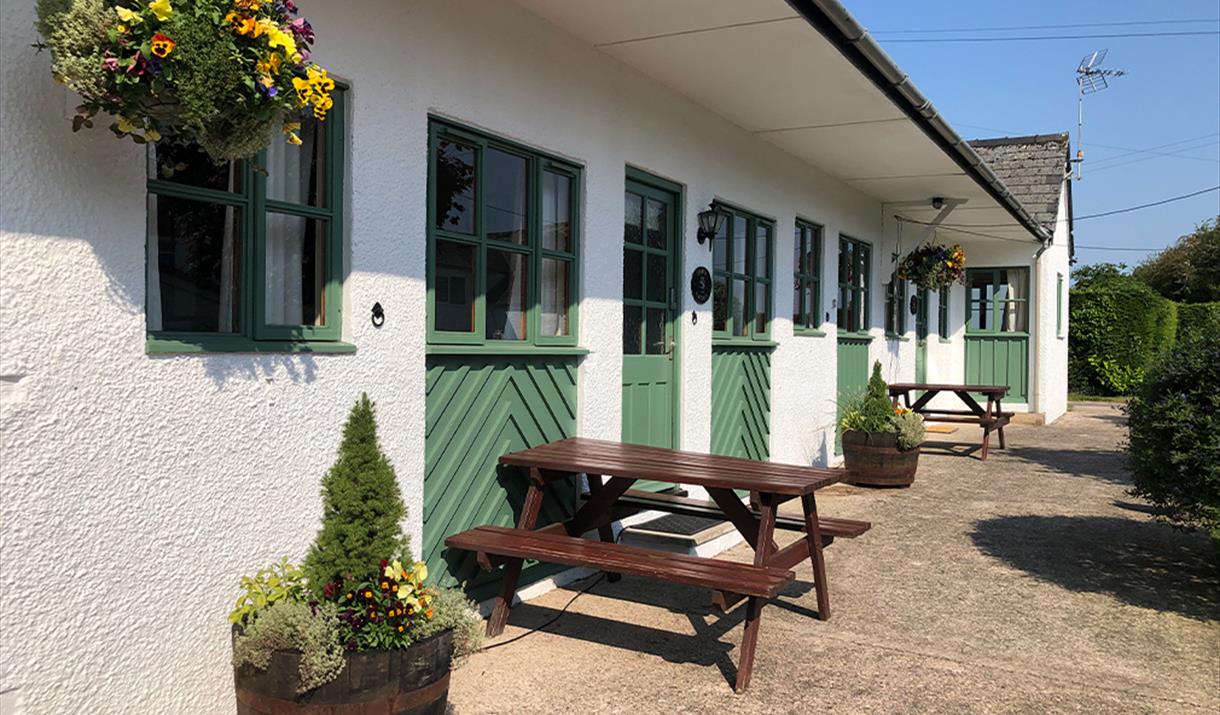 Deanwood Holidays: Discover self-catering accommodations at Deanwood Holidays, where you can have the flexibility to prepare your own meals while enjoying the forest's beauty.


---
Camping and Glamping

Camping offers a refreshing escape from the daily grind, allowing you to reconnect with nature, unwind, and rejuvenate. It promotes outdoor activities, family bonding, and self-sufficiency. The simplicity of life under the open sky fosters mindfulness, reduces stress, and creates lasting memories, making camping an enriching and fulfilling experience. We have a range of wonderful camping and glamping experiences in the Forest of Dean and Wye Valley so why not get back to nature and sleep under the stars.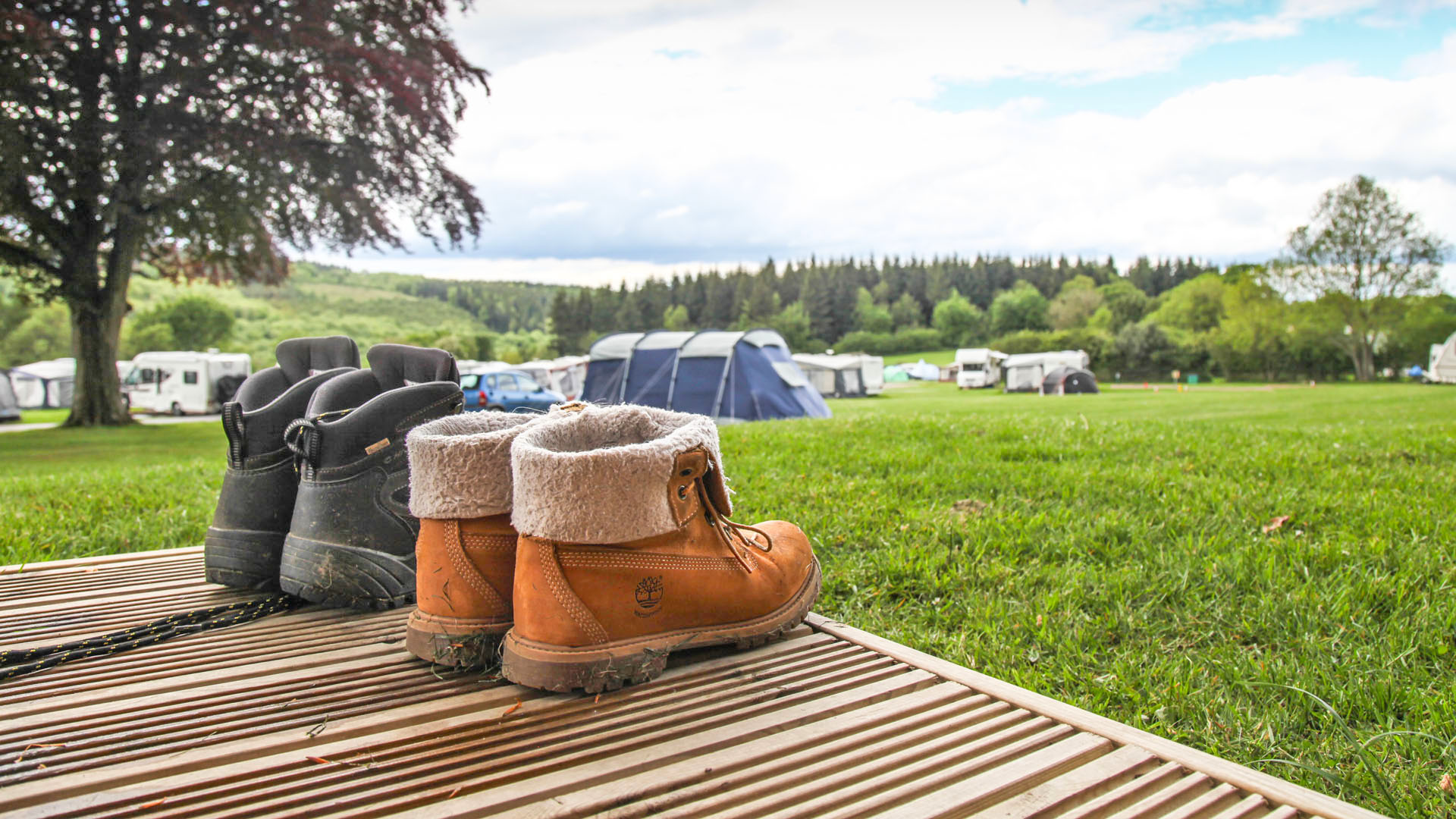 Greenacres Campsite Embrace the true spirit of adventure by camping at Greenacres Campsite. Camp under the stars and wake up to the sounds of nature the perfect spot for a trip with the kids.
Greenway Farm Caravan and camping enthusiasts will find a home away from home at Greenway Farm. Enjoy the serenity of the countryside while staying close to the forest's wonders.
Bracelands Camp in the heart of the Forest of Dean at Bracelands. Wake up surrounded by nature and explore the forest right from your doorstep.
Forest & Wye Valley Camping & Glamping For a unique and affordable experience, consider camping or glamping at this site, where you can enjoy the great outdoors with added comfort.
Forest Gate Stay in a picturesque location at Forest Gate, a small, friendly camping site at Huntley, in the grounds of the former Victorian Rectory.
Broadstone Experience the joy of glamping at Broadstone Park, where you can relax in style and enjoy the beauty of the natural surroundings.
Here are our top tips for picking the perfect campsite:
Location: Go for a spot close to your planned activities, but that also offers peace and quiet and beauty - it's a win-win!
Terrain: Look for a flat spot; that way, you'll get a comfy night's sleep. Avoid those low areas that could end up waterlogged.
Shelter: Check for spots with trees for shade and a bit of protection from the wind. Ideal for setting up a shelter if needed.
Trail Access: Being near hiking paths is a bonus - easy exploration right on your doorstep.
Critter Awareness: Know the local wildlife and follow food storage rules - we want our furry friends to stay wild.
Leave No Trace: Treat nature kindly, take your trash with you, and stick to the campfire rules.
Booking Up: Check if you need to book in advance - wouldn't want to show up and find no space.
Enjoy your camping adventure, and remember to look after the beautiful outdoors!

---
Eating and Drinking
Join us on a journey through budget-friendly eateries and refreshing drink spots that perfectly complement your forest adventures. From quaint cafes serving up local delights to charming spots where you can indulge without breaking the bank, we've curated a selection that allows you to enjoy wonderful local produce without compromising your wallet.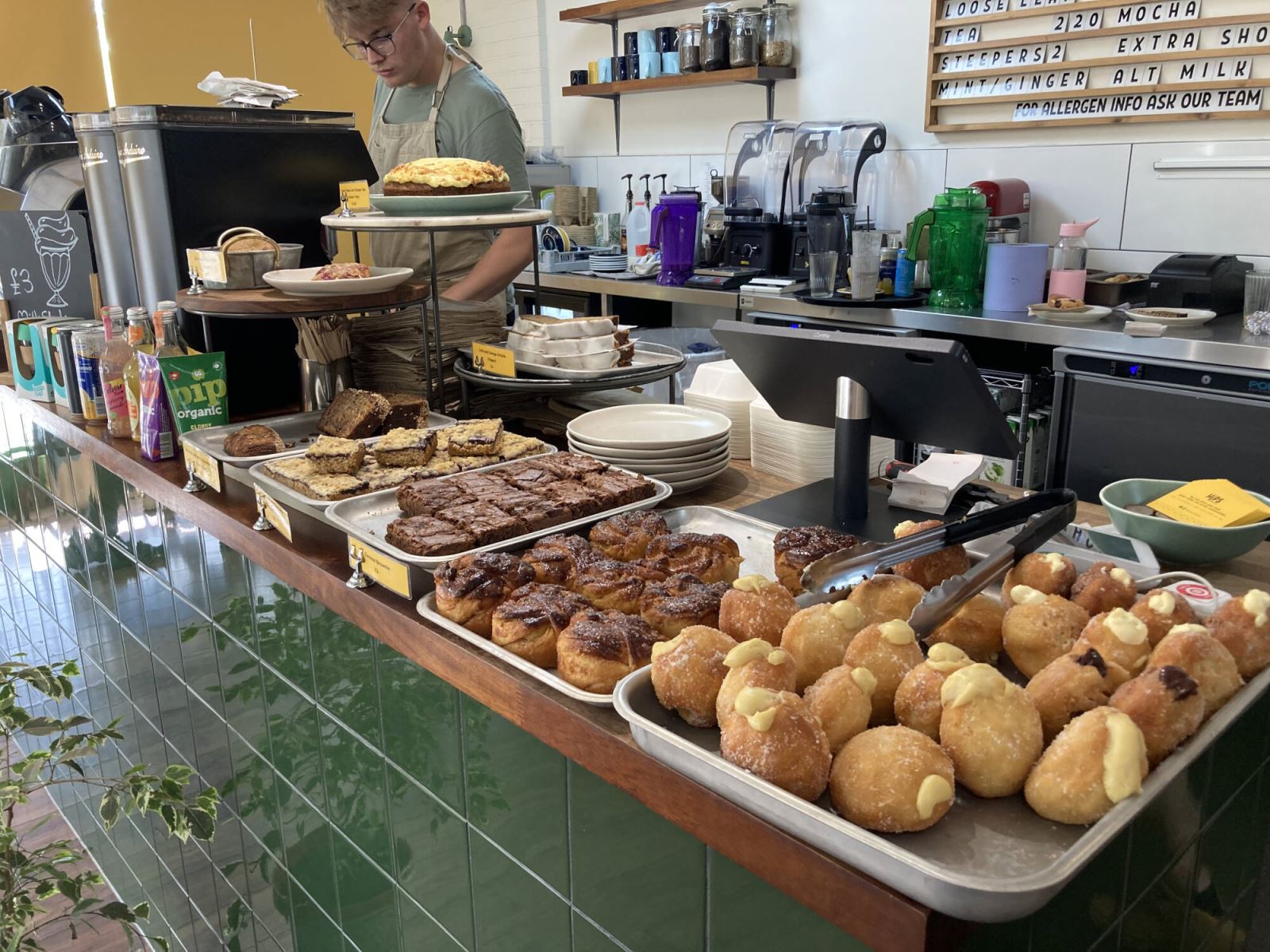 Hips Social Hips Social is a family-run coffee shop and eatery in Lydney. Here you will find carefully sourced coffee crafted by our trained Baristas, a counter full of homemade cakes and doughnuts as well as an all-day menu which focuses on using local seasonal produce.
Taurus Crafts Cafe Taurus Crafts café serves delicious breakfasts, light bites and chef's specials which are made on-site. As well as this we are proud to serve locally-made items including cakes produced by the Chocolate Bar, Brookes Dairy ice cream, and James Gourmet organic coffee for you to enjoy in a relaxing and welcoming atmosphere.
Mallards Pike Cafe Take a break at Mallards Pike Cafe set in the heart of the beautiful Forest of Dean, the glass-fronted lakeside cafe prides itself on serving the best coffee (fairtrade and roasted in the Forest of Dean) as well as fresh homemade lunches, cakes & snacks using local produce and ingredients. They offer gluten-free and vegan options too and it's easy to see why they are such a hit with walkers, runners, riders, families and dogs.
Sixteen Community Cafe is not just good for you but also for the community. This cafe in Coleford is the perfect spot for breakfast or lunch. The food is cooked fresh on-site and is known for its superb local produce.
Lamproom Cafe - Clearwell Caves sits above ground and is the only marker for the adventure taking place below. With homemade soups, sandwiches, cakes, leaf teas and all your favourite coffees; our cafe is yet another delightful discovery hidden amongst the trees of the Forest. This cafe can be enjoyed by everyone even those not caving.
Forge and Hammer located at this pretty pub from Easter until the end of September is an incredible Gourmet Burger truck serving a selection of different snacks, meals and drinks. Open in the morning to serve early birds whether they be local, canoers, walkers or just passers by. Or want something different why not try the River Spice Indian takeaway also located here.
Truffles Deli Truffles Deli in beautiful Ross-on-Wye is a foodie haven, stocking the best local produce & foods from around the world. They also sell home-made sandwiches that are made to order, home-made soup and salad selections, teas and coffee.

---
Things to do and places to visit


Local Discovery Card is a community-focused digital discount card covering the Forest of Dean, Wye Valley and surrounding areas in Gloucestershire, Herefordshire and Monmouthshire. The Discovery Pass, valid for either 3 or 7 days is perfect for those just visiting without any ongoing commitment. Simply purchase on the day you arrive and the membership will be sent directly to your inbox within seconds, then just show your pass to participating businesses to receive their discount.


---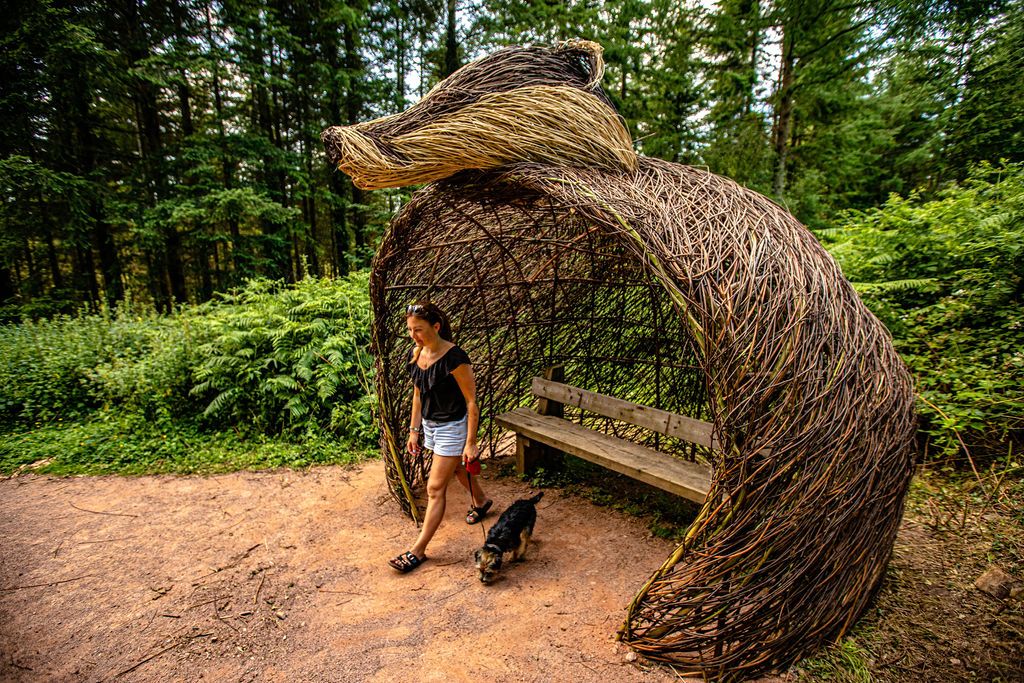 Wander around the sculpture trail at Beechenhurst and enjoy the Zog Trail. A series of sculptures interspersed along a trail and all inspired by the forest - its trees, wildlife and industrial past. The sculptures are mostly constructed from natural materials from the Dean - wood, stone and iron. They are interspersed along the trail through majestic oaks and towering Scots pine trees. Or as you wander look out for the Zog trail. Collect golden stars with your little dragons and learn how they can help care for the forest, and how the forests can care for them.


---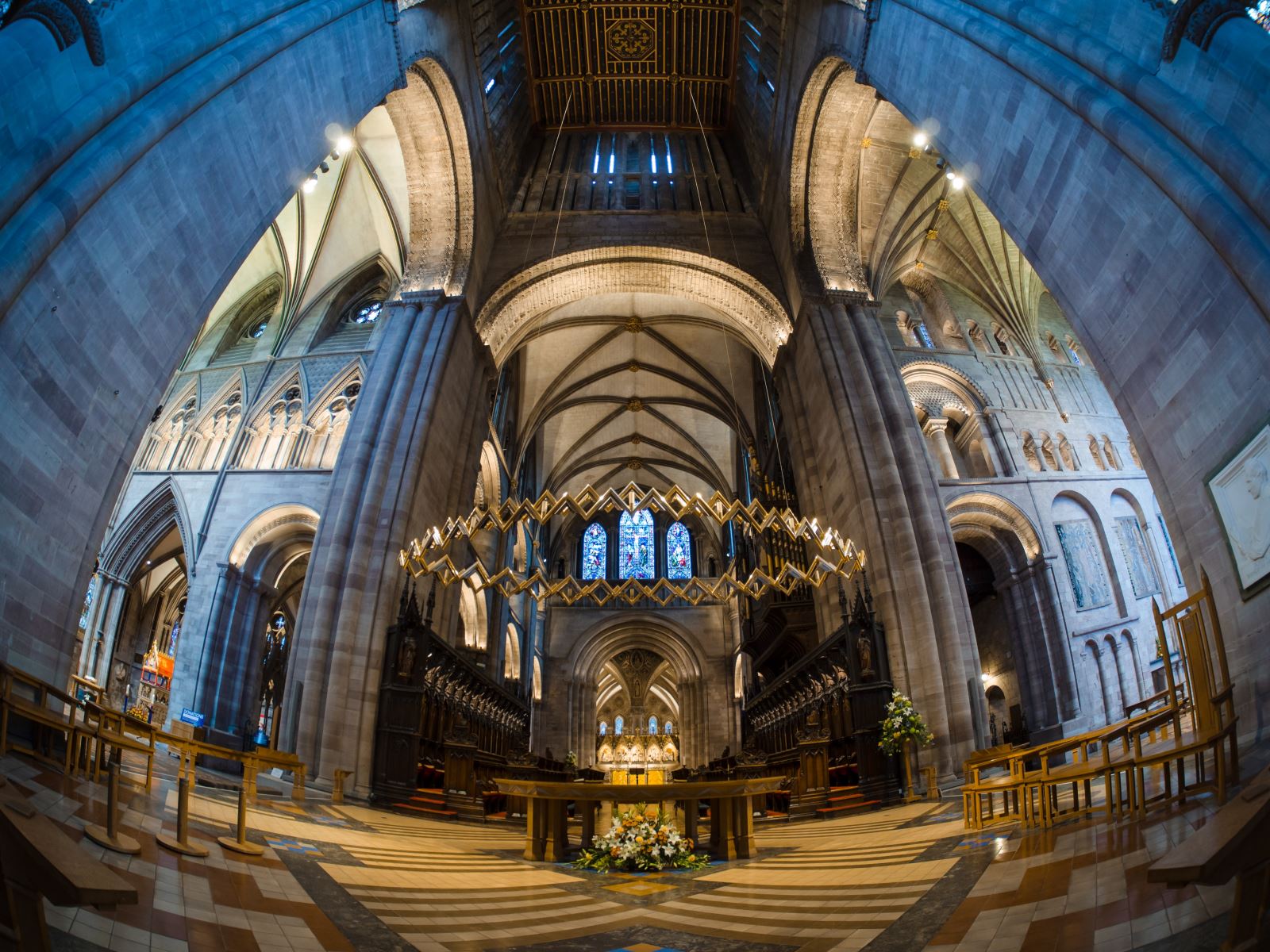 Visit a Cathedral. Gloucester Cathedral to the east and Hereford Cathedral to the north means you have plenty of opportunity to make the most of these stunning architectural monuments. Both cathedrals have vibrant events and community programmes meaning there is always something new going on to enjoy.

---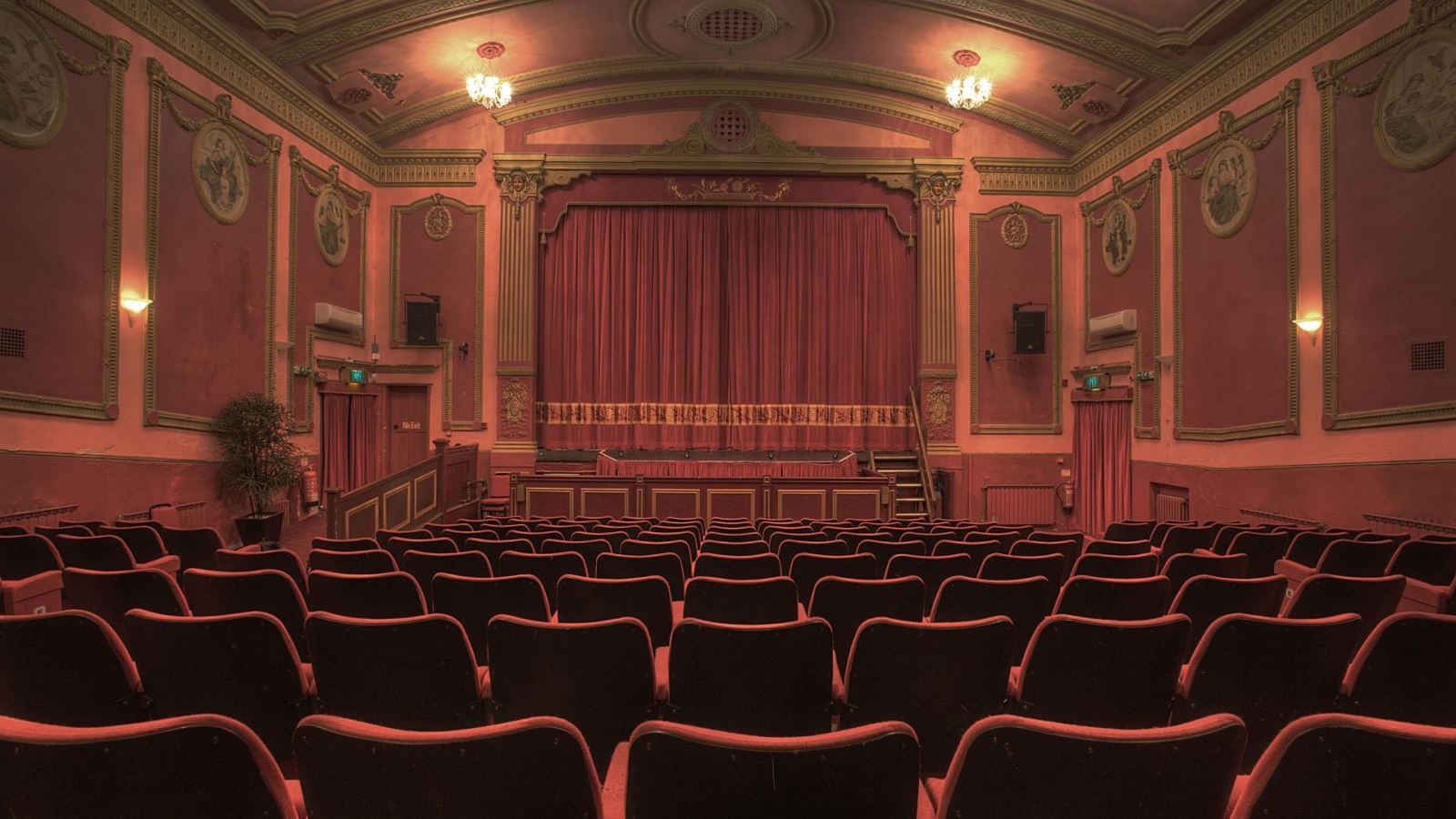 Check out the latest releases at Palace Cinema. One of the oldest cinemas in the country, dating from 1910 the Palace has a wonderful atmosphere and a warm welcome. The Palace shows all the latest releases at ticket prices you can't quite believe.


---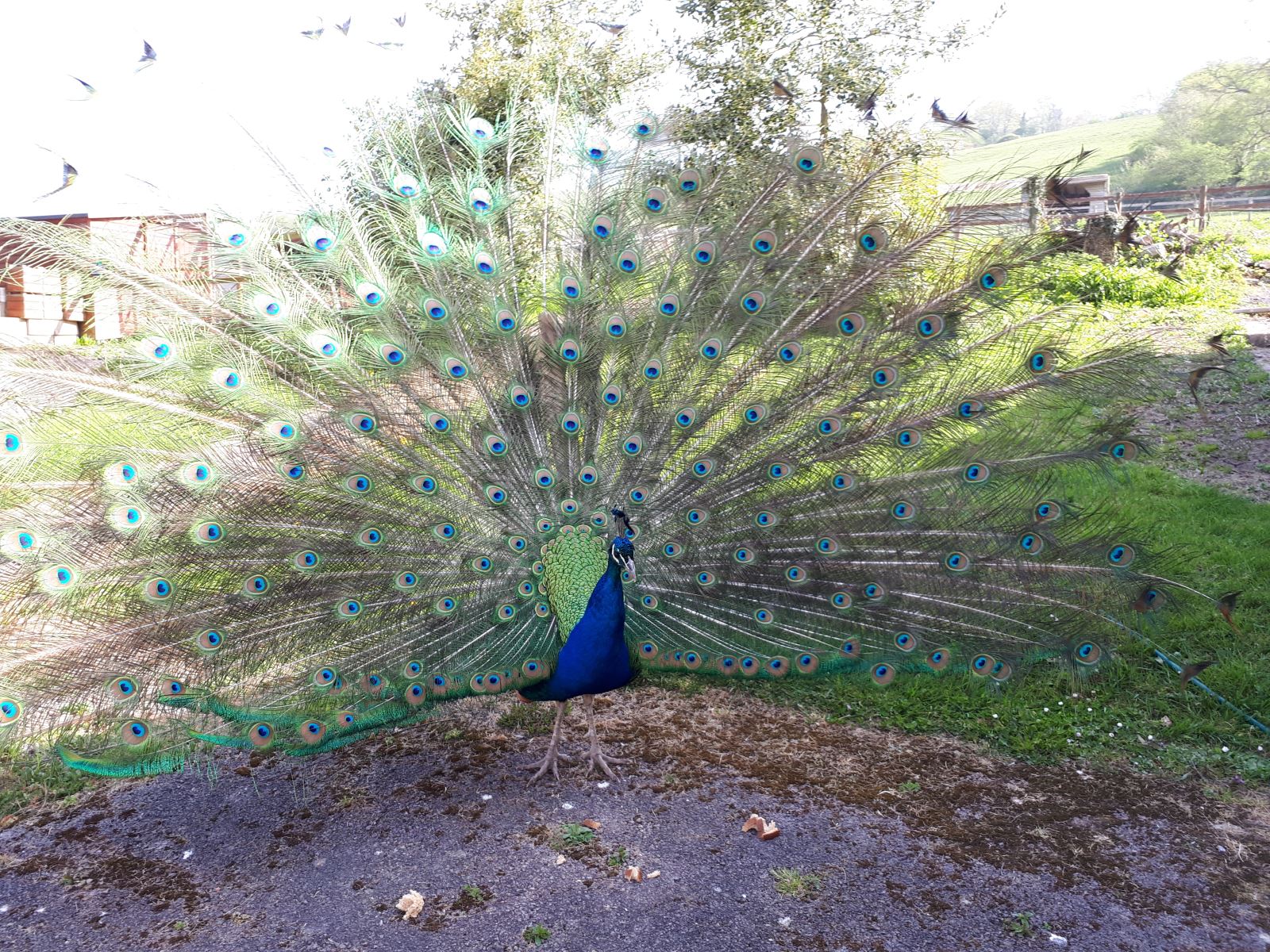 Dick Whittington Park. A park that has a bit of everything. Fishing in the late, nature trails, apple orchards, wildflowers and of course peacocks parading. For little ones, the play barn is a must-visit and may even allow parents a short sit down!

---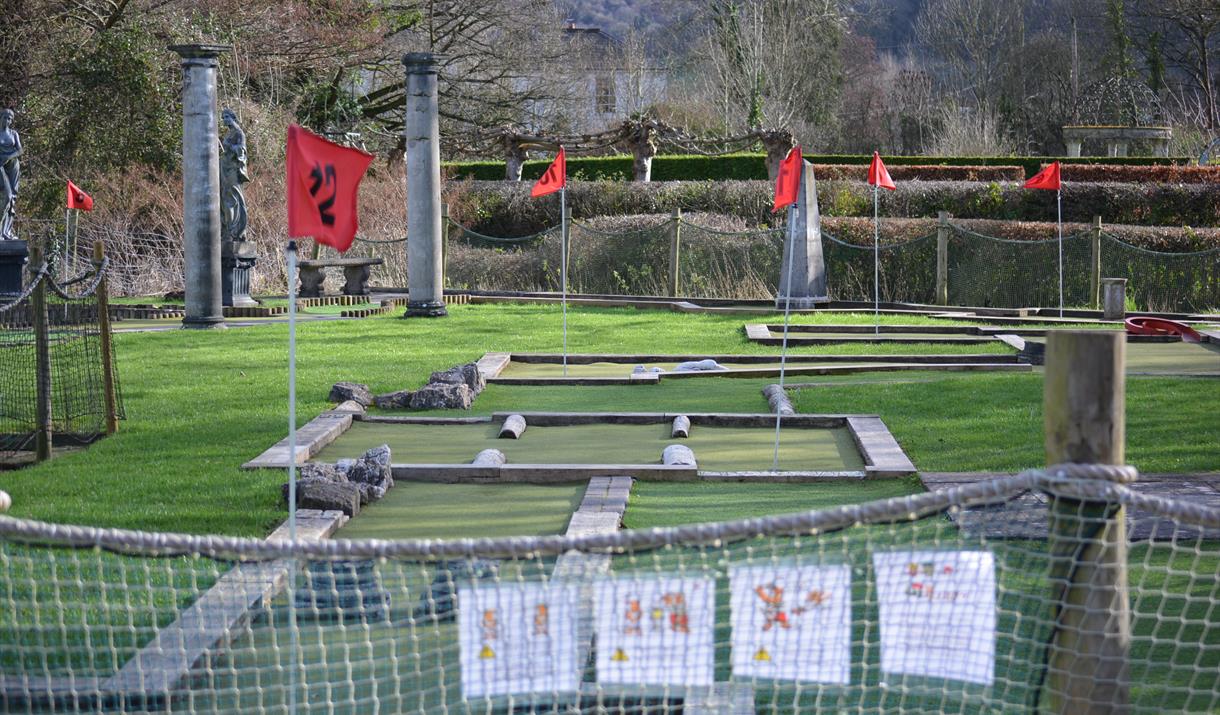 Wye Valley Butterfly Garden, Miniature Golf Course and aMazing Hedge Puzzle. Three attractions all next door to each other and all offering to entertain the kids for a couple of hours. Even better pay for one and get entry into another for just £2.


---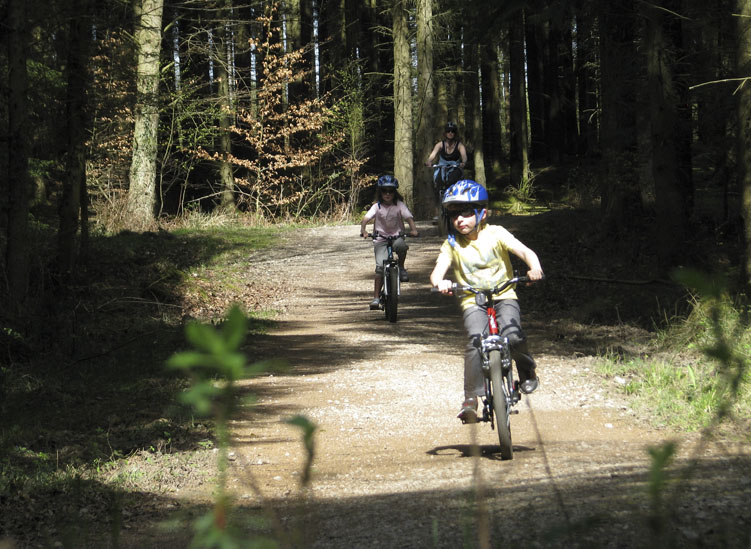 Family Cycling at The Forest of Dean Family Cycle Centre. A family-friendly trail consisting of a circular 9-mile off-road cycling route around this beautiful ancient forest, well signposted and easy to follow, ideal for all ages and a great way to explore the Forest of Dean on two wheels.


---
As you venture forth, we these insights might serve as a compass for your future adventures, guiding you to discover the magic hidden within the Forest of Dean and Wye Valley. This place will always welcome you back with open arms, ready to reveal new wonders each time you return. Happy exploring - we would love to see what other budget-friendly options you love in the Forest of Dean and Wye Valley - show us by tagging us on social media #visitdeanwye.

Related
0 Comments