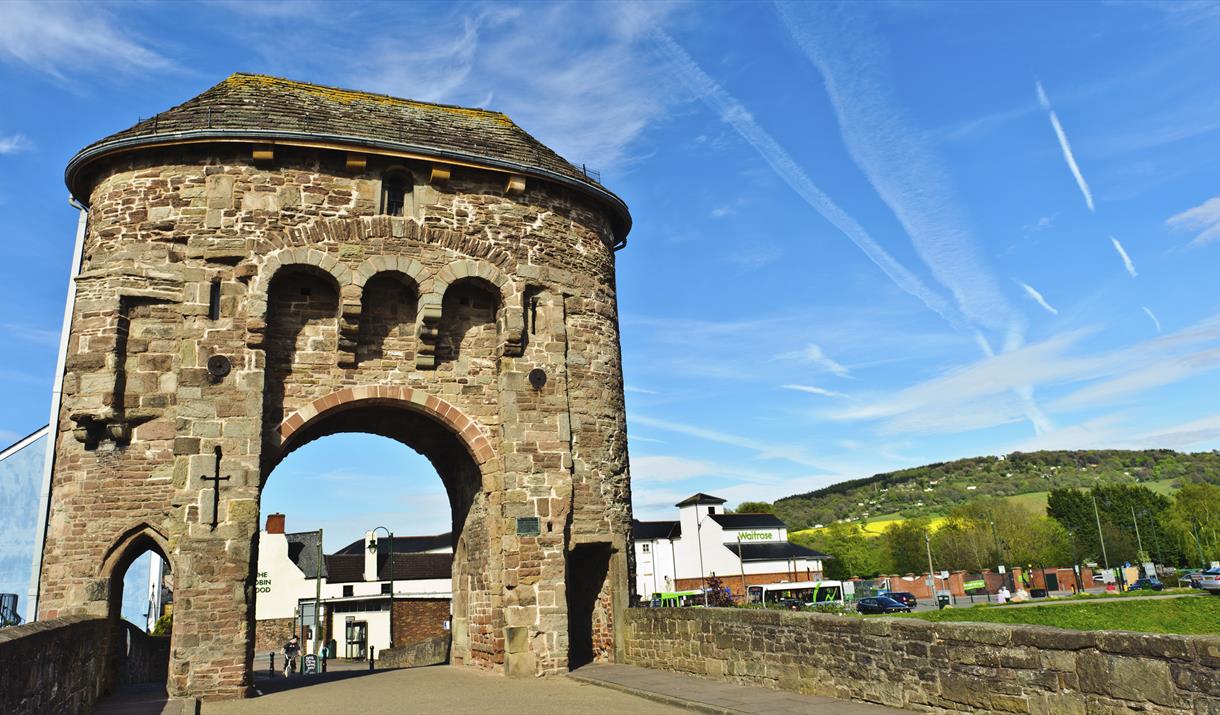 About Us
Monmouth is a historic town. The 13th century Monnow Bridge is the only gated bridge of its type in Britain and Monmouth Castle, now a regimental museum, was the birthplace of Henry V.
But today's Monmouth is largely a Georgian town. The elegant Shire Hall dates from 1724 and, in 1840, saw the famous Chartist Trial. Just outside the town, on The Kymin, the Round House was built in 1794 as a banqueting house for the town's menfolk. The town's Museum celebrates the life and loves of the naval hero Vice-Admiral Horatio Nelson, with many personal items and memorabilia.
Another famous son made his mark at the turn of the 20th century; Charles Rolls achieved the longest single flight in a hot-air balloon and the world's first non-stop double Channel crossing in an aeroplane. Today he is better known as an original partner producing the world-famous luxury cars.
There are events throughout the year including the Monmouth Festival, one of Europe's largest free music festivals, and the Monmouthshire Show, the largest one-day agricultural show in Wales.
Book Tickets