With the half-term break on the horizon, it's the perfect opportunity to escape the daily routine and immerse the family in nature's playground. From treetop canopy walks to mysterious caves, and from wildlife encounters to historic castles, there's a treasure trove of experiences waiting to be uncovered. In this guide, we'll lead you through an itinerary brimming with family-friendly delights, ensuring your half-term is filled with unforgettable moments. So, gather your little explorers, pack your sense of wonder, and let's dive into the enchanting world of the Forest of Dean and Wye Valley! Whether you're seeking adventure, history, or a deep connection with nature, this extraordinary region has it all, waiting to be explored with your children by your side.
Into the Treetops: High-Flying Adventures

For a thrill that will leave your heart racing and your children's eyes wide with amazement, head to one of the region's treetop adventure parks. Swing like Tarzan, navigate challenging rope bridges, and whiz through the canopy on ziplines. Go Ape at Beechenhurst and Mallards Pike provides a safe yet exhilarating environment for the entire family to unleash their inner adventurers.

---
Subterranean Explorations: Caves and Mines

Delve into the depths of the Earth by exploring the awe-inspiring caves and ancient mines hidden beneath the forest floor. Clearwell Caves leads you through subterranean chambers adorned with stunning geological formations. Kids will be captivated by the mysterious underground world, and you'll gain a newfound appreciation for the region's rich mining history. Hopewell Colliery invites kids to step into a real-life coal mine! Located in the Forest of Dean, England, it's a time-traveling adventure where they'll explore the old mine shaft and tunnels. It's history brought to life, making learning fun!

---
Wildlife Wonders: Wildlife Safaris and Nature Reserves

Connect with nature by embarking on a wildlife safari through the enchanting Forest of Dean. Join Ed Drewitt, naturist and wildlife expert and keep your eyes peeled for deer, wild boar, and a wide variety of bird species that call this ancient forest home.

---
Castle Quest: History and Heritage

Step back in time with a visit to one of the area's many historic castles.
Goodrich Castle: perched on a hill overlooking the River Wye, this castle offers captivating tales of knights and medieval life. Exploring these ancient fortresses will ignite the imagination and transport your family to a bygone era. This half-term the castle has a range of spooky activities to entertain the kids.
Chepstow Castle: Towering over the River Wye, Chepstow Castle is a medieval marvel! Explore its ancient walls, climb tall towers, and imagine knights in shining armor. With stunning views, it's a window to the past!
Raglan Castle: A fairy tale fortress, Raglan Castle invites young adventurers to discover its grand halls, secret chambers, and mighty moat. Climb the turrets and step back into a world of knights and kings!
Tintern Abbey: Wrapped in autumn colour this time of year, Tintern Abbey whispers tales of monks and centuries past. Explore its hauntingly beautiful ruins, where history and tranquility merge in a mystical setting. A true gem for young explorers!
---
Riverside Retreat: Canoeing and Picnicking

The tranquil River Wye winds its way through the picturesque valley, providing the ideal backdrop for a serene family day out. Rent a canoe or kayak and paddle down the river, surrounded by lush forests and rolling hills. Pop to Forest Deli and grab a hamper picnic bursting with the best local produce to enjoy by the riverbank and let the kids dip their toes in the crystal-clear waters.

---
Whistle-Stop Steam Train Journeys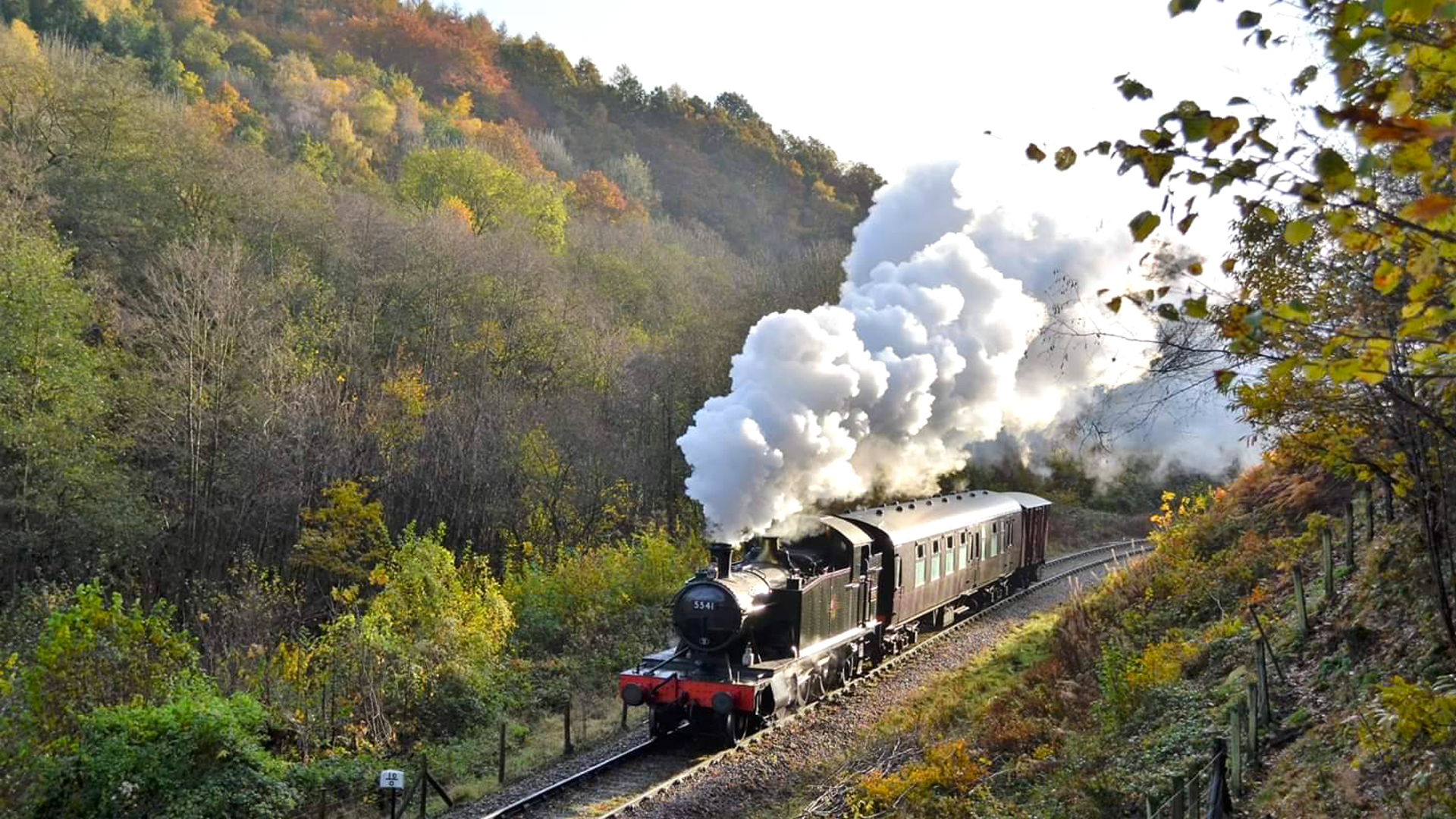 For a touch of nostalgia and a unique perspective of this idyllic region, hop aboard one of the charming steam trains that wind their way through the Forest of Dean and Wye Valley.
Dean Forest Railway The rhythmic chug and whistle of these vintage locomotives will transport you to a bygone era, offering stunning views of the landscape from your window. It's a journey that promises to be as enchanting as the destinations themselves.
Perrygrove Railway Kids can ride miniature trains through enchanting woods, cross bridges, and even visit a Treetop Adventure. With play areas and treasure hunts, it's a day of endless fun and imagination in the heart of the Forest of Dean! All aboard for smiles!
---
Creative Endeavors: Pottery, Crafts and Cookery Workshops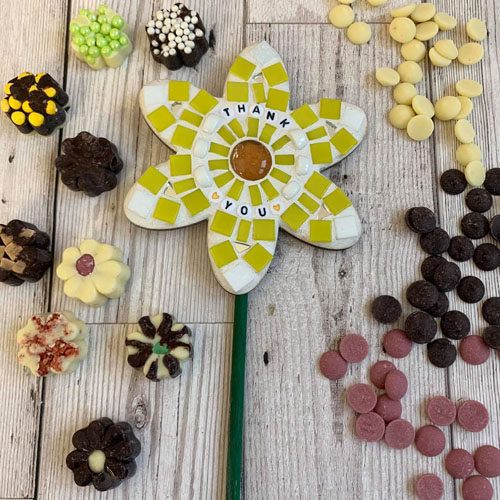 From pottery to painting, or baking to culinary adventures, these hands-on experiences provide a chance for kids to unleash their artistic talents and culinary curiosity. The Forest of Dean and Wye Valley offer a range of workshops tailored to various ages and interests, ensuring a fun and educational time for all.

---
The Forest of Dean and Wye Valley is a wonderful place to visit with kids, with a wide range of activities to suit all ages and interests. Whether you're looking for outdoor adventures, cultural experiences, or simply a place to relax and have fun, you're sure to find it in this beautiful region.
Here are a few tips for planning your family getaway:
Book your accommodation in advance: Forest of Dean and Wye Valley is a popular family destination, so it's important to book your accommodation in advance, especially during peak season.
Plan your activities: There's so much to see and do in the Forest of Dean and Wye Valley, so it's a good idea to plan your activities in advance. This will help you to make the most of your time and avoid any disappointment.
Be prepared for all weather conditions: The weather can be unpredictable, so it's important to be prepared for all conditions. Bring a raincoat, wellies and a hat, even if the forecast looks good.
Take breaks: The Forest of Dean and Wye Valley is a great place to explore, but it's important to take breaks, especially if you're traveling with young children. There are plenty of places to stop for a coffe and cake, so make sure to take advantage of them.
Travel sustainably - there are some fabulous ways to get around without the car. Cycling, walking or even paddleboarding are a great alternative. Or you can use rail or buses find out more here.
With its stunning scenery, abundance of activities, and family-friendly atmosphere, the Forest of Dean and Wye Valley is the perfect place to spend half term with the kids.
Related
0 Comments