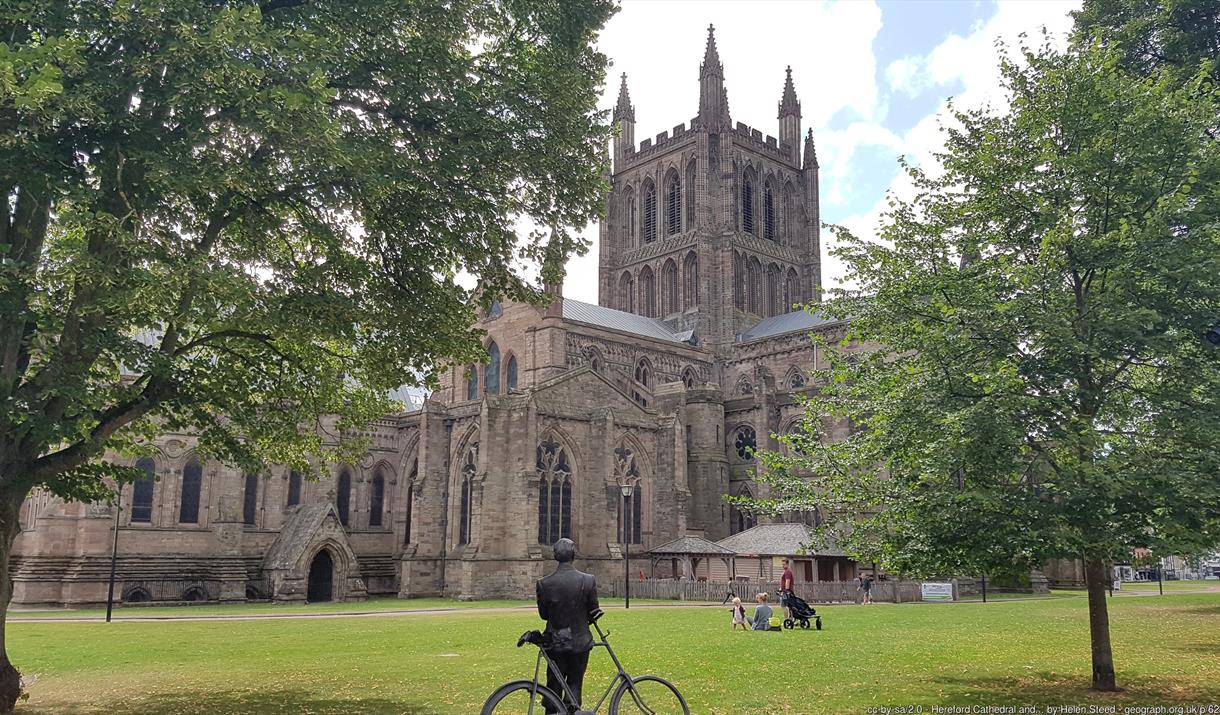 About Us
An old walled city, dating from Saxon times, Hereford is now a hub of local and national cultural events. It is also the area's livestock and agricultural centre.
Visit Hereford Cathedral to see some fine examples of architecture from Norman times to the present day. View the famous Mappa Mundi and the world's largest Chained Library. The cathedral also hosts regular exhibitions, recitals and concerts; once every three years it hosts the Three Choirs Festival, the world's longest-running classical music festival.
Hereford has a railway station.
Book Tickets