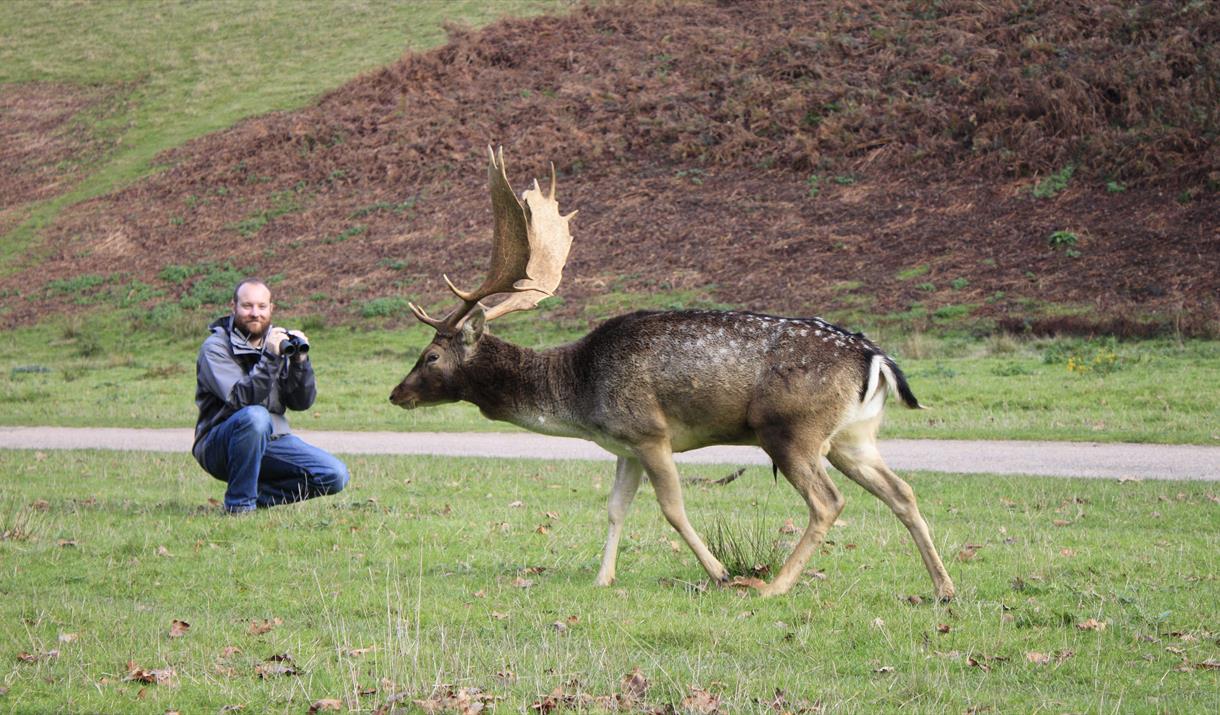 About Us
Tudor Farmhouse Hotel has teamed up with Ed Drewitt, naturalist, broadcaster and wildlife detective to provide fascinating, entertaining and hopefully fun Wildlife Safaris around the Forest of Dean.
You will be on the hunt for varieties of bats, deer, badgers, foxes, voles, mice, hedgehogs and wild boar. Late afternoon and evening are the perfect times to spot boar, when they come snuffling out to feed at dusk and during the night. You'll be visiting popular places for the boar and looking out for their humbug-patterned boarlets. Fallow deer are also frequently seen here and may be encountered at any time. Amongst the ancient woodland we'll also be listening out for evening birdsong, as Song Thrushes, Blackbirds and Robins, and less common birds such as wood warbler, proclaim their territories before nightfall.
Bring warm layers, boots or robust walking shoes and a torch. The walk lasts approximately two hours.
Tickets are £40 each and can be purchased by calling us on 01594 833046.
Gift Vouchers can also be purchased here
Private Wildlife Safaris can be booked subject to availability with Ed. See his website for details.
Book Tickets
TripAdvisor